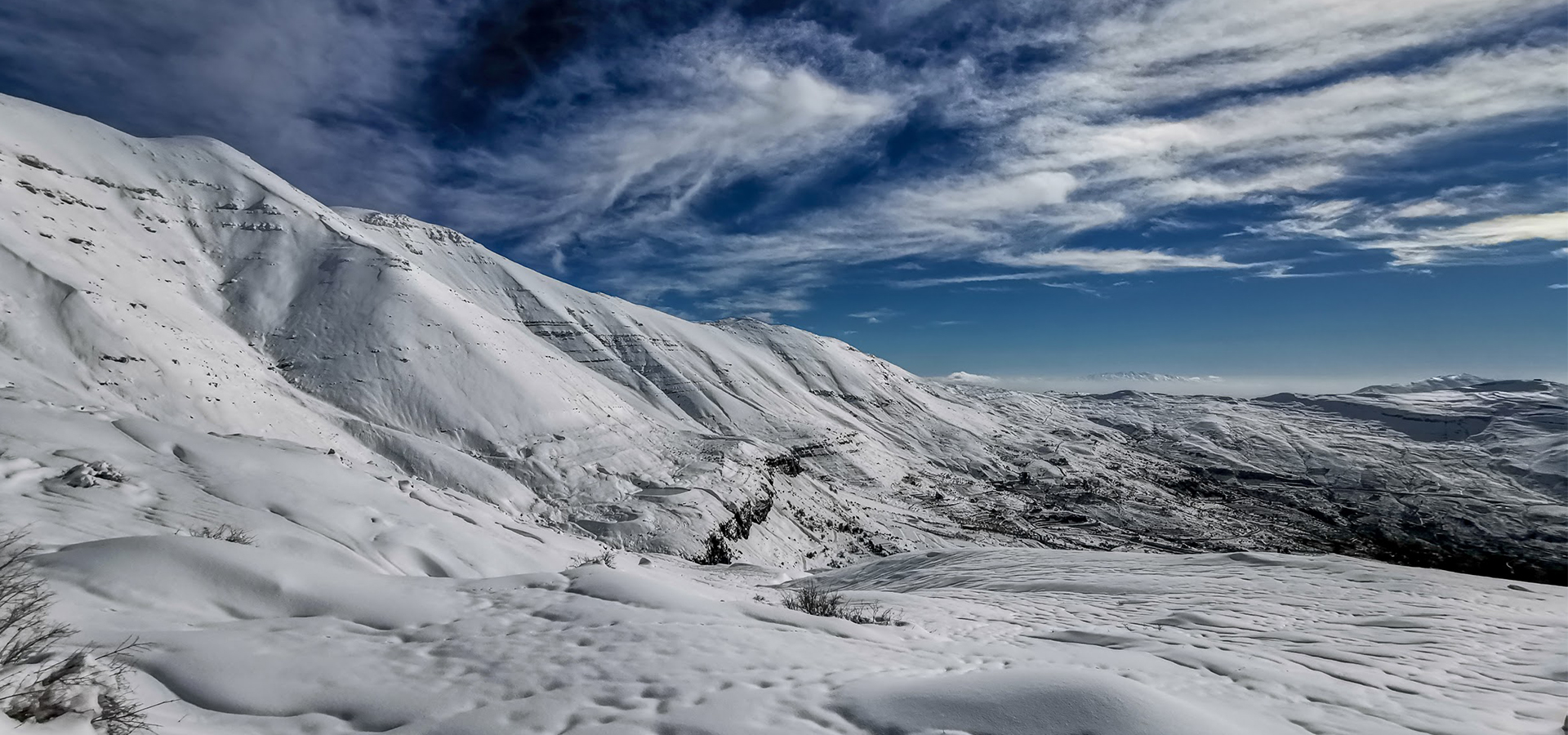 What's the story behind the names of Mt Sannine's most famous landmarks !
How well do you know the famous South-West face of "Sannine" Massif?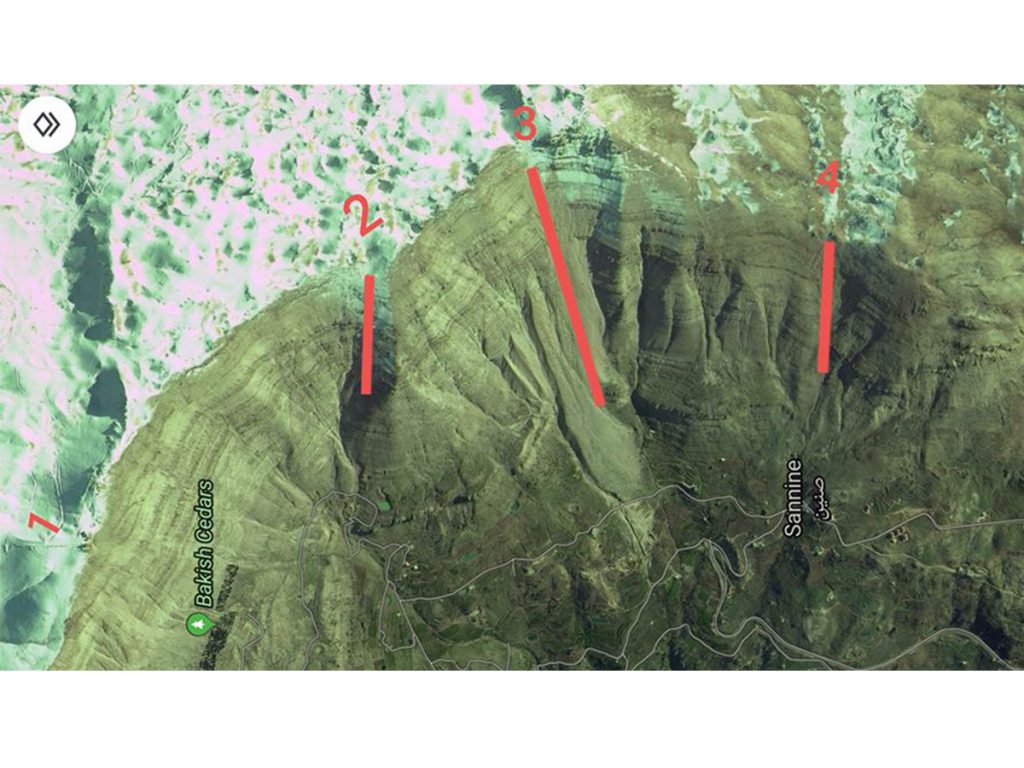 1-"Mzaar" 2465m, 33°57'54" N 35°50'28" E, is the Arabic word for sanctuary after a small Roman temple built on its top. It is believed that the Romans were using fire as signals to communicate between the coastal area and "Baalbeck", through "Faqra" and "Mzaar" peak. The temple was totally destroyed during the civil war and its stones were stolen.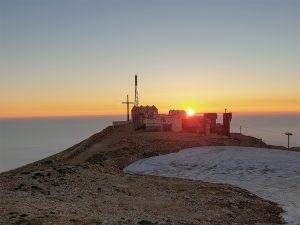 2-"Coucado" 2472m,33°57'11" N 35°51'07" E, one of the routes to ascend "Sannine" comes from the names of the trio (Couturier, Cavro and Doze) who realized the first descent of this route.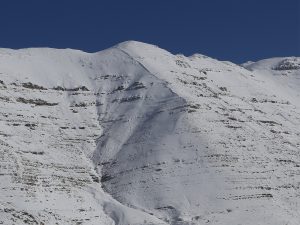 3-"Grande Coulée" Signal "Sannine" 2548 m at the top, 33°56'42" N 35°51'31" E, one of the refuges opened by the former section of the "French Alpine Club of Beirut", the Levant section.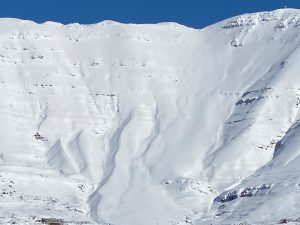 4-"Berland" 2230 m, 33° 56′ 19." N 35° 51′ 21.20" E, "Berland" is the name of one of the pioneers of skiing in Lebanon, member of the "French Alpine Club", who descended the slope in 34 seconds his face down.