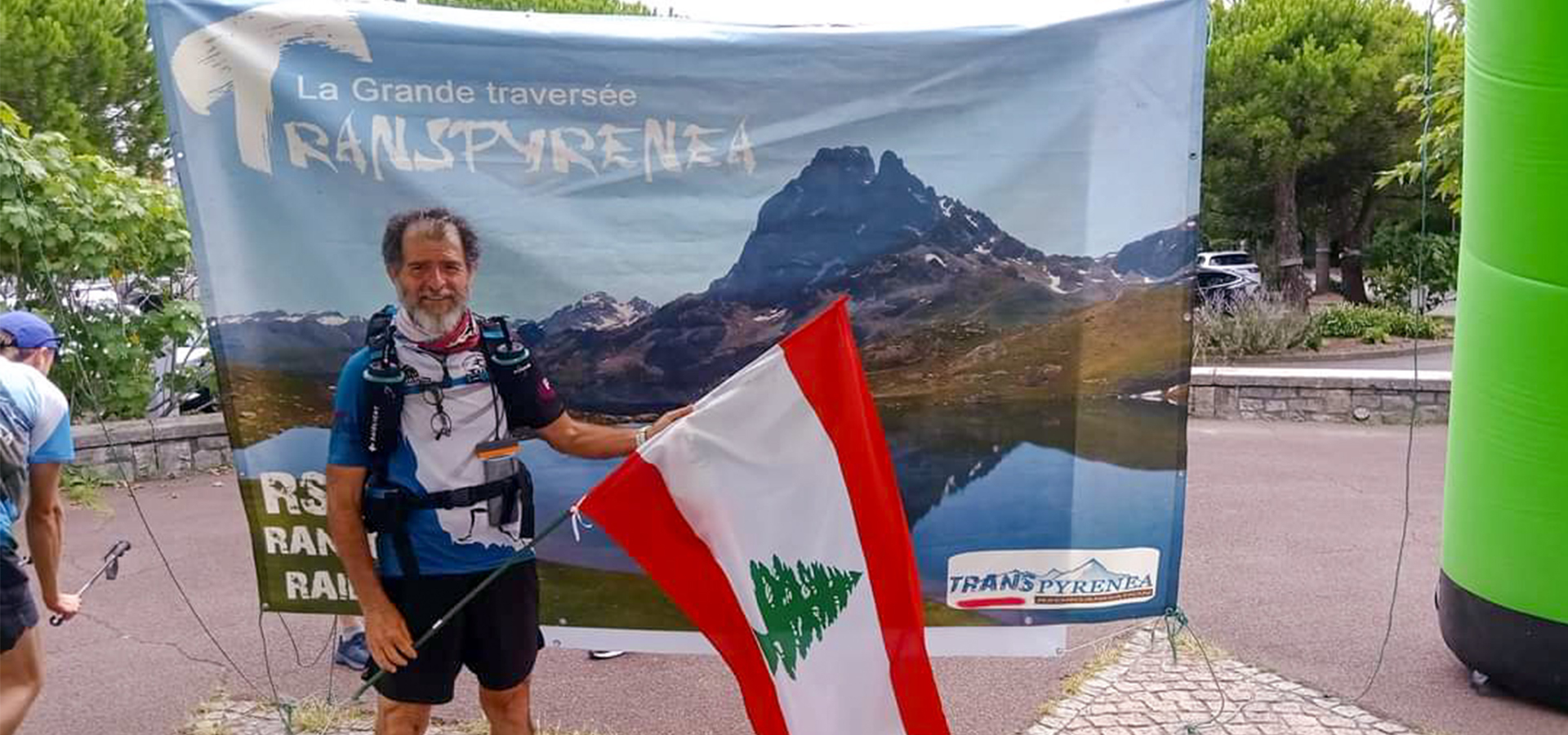 "TRANSPYRENEA 2023" an Adventure with a capital "A"
An adventure crossing the French Pyrenees: the TRANSPYRENEA 2023.
475KM of trail running at high altitude, on a swollen knee and with barely any sleep- what does that look like?
For Lebanese Legend Ali Kedami it was HELL, but there is no giving up.
4 days earlier on August 1st was the start of the great Pyrenees crossing, the TRANSPYRENEA, a 860km Rando Raid with 65000m of elevation gain. An Adventure with a capital "A"!
Ali was going to undertake this adventure of a lifetime for his beloved Lebanon, his club the Blue Stars and his family.
But it didn't go as planned.
We caught up to the endurance runner during his stay in the French mountains, to find out exactly what happened.
1. Ali you are a famed mountaineer and ultra-runner. Where are you now, and what have you been up to?
I am in the Pyrenees, at La Pierre Saint Martin, at almost 2000 meters above sea level. I started a somewhat crazy race on August 1st. It's the TRANSPYRENEA crossing from East to West. A distance of 866km with over 65000m of elevation gain. Everything was going well until the day I had a knee problem, last Sunday, on a descent of over 1000m in elevation. I was taking more time to descend than to ascend, and it was hell with every step.
2. How did you decide to undertake the TRANSPYRENEA?
I'm always on the lookout for insurmountable challenges, and the TRANSPYRENEA is one of them. However, I think I should have waited for the next edition because it requires better preparation to face this Everest. I only had a month to get ready and I know I wasn't well prepared to this. But I take full responsibility for the decision to go for it. I had a strategy, which was to consider the first 175km as a warm-up for the rest. However, the pain in my right knee had other plans.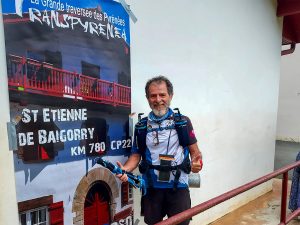 3. Why is this adventure so special and challenging?
The difficulty lies in the elevation gain, whether it's uphill or downhill. It's also the repetition of the effort every day. The TRANSPYRENEA means being in action for more than 18 hours a day and allowing yourself 4 to 6 hours of rest and sleep per day. It also means completing the entire route in 17 or 18 days at most, where it would normally take 40 days. Lastly, the TRANPSYRENEA means facing extreme weather conditions at high altitudes, beyond 2000 meters. I won't even mention the state of the trails, sometimes rocky descents, sometimes large boulders caused by mountain landslides. There's a constant danger, the risk of falling, getting seriously injured, or tumbling off a cliff over 100 meters high.
4. Tell us about your personal experience in the Pyrenean Mountains.
I'm living an adventure that allows me to discover more about myself. I've slept on hay in a cabin, I've slept in a parking lot, and I've also slept in a washhouse in a beautiful little village. All of this on the ground with a mattress only one centimeter thick. I've had wonderful encounters with people who are pleasantly surprised to see a Lebanese person in these mountains. A cow thought her calf was threatened by me and charged at me, but I managed to escape. The TRANSPYRENEA is about pushing your limits.
5. Where will this challenge take you?
After 275km and over 30000m of elevation gain, I was forced to take a temporary break due to unbearable knee pain during descents. The race physiotherapist identified a mechanical issue caused by the muscles on the outside of my right thigh, which tend to move my kneecap outward, resulting in swelling in that area. He advised me to rest for over 24 hours, which means I will resume the race today, August 11th, starting from base camp 3, to reach Hendaye. It's about a 200km distance in the Basque Country. If I make it to the end, God willing, I will have covered 475km and climbed over 40000m.
6. A word to all your friends and followers in Lebanon?
I am always surprised by their support; it warms my heart. If my determination to run for others is still my reason for being, I owe it to friends from Lebanon and beyond. I can never thank the Blue Stars enough for their constant and generous support, and I want to tell my family how much I love them and how important their presence in my life is.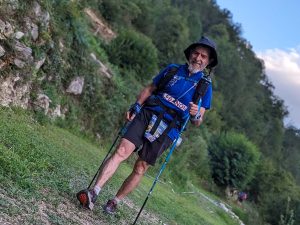 7. What advice would you give to those who love ultra-running and the mountains?
Ultra-trail running in the mountains is a sport of discovery and adventure, and we've got beautiful trails in Lebanon. I advise anyone who is curious to try it out, and you'll surely fall in love with this experience. But you need to be in good physical shape and, most importantly well-equipped.
Ali Kedami set out for a feat of endurance, armed with the sheer will and power of his mental prowess. But he didn't conquer the whole 866km. Instead he conquered our imaginations and inspired us to never be afraid of anything.
Follow Ali: @ali.kedami @bluestars_lb
For more info about the TRANSPYRENEA: @transpyreneaofficial