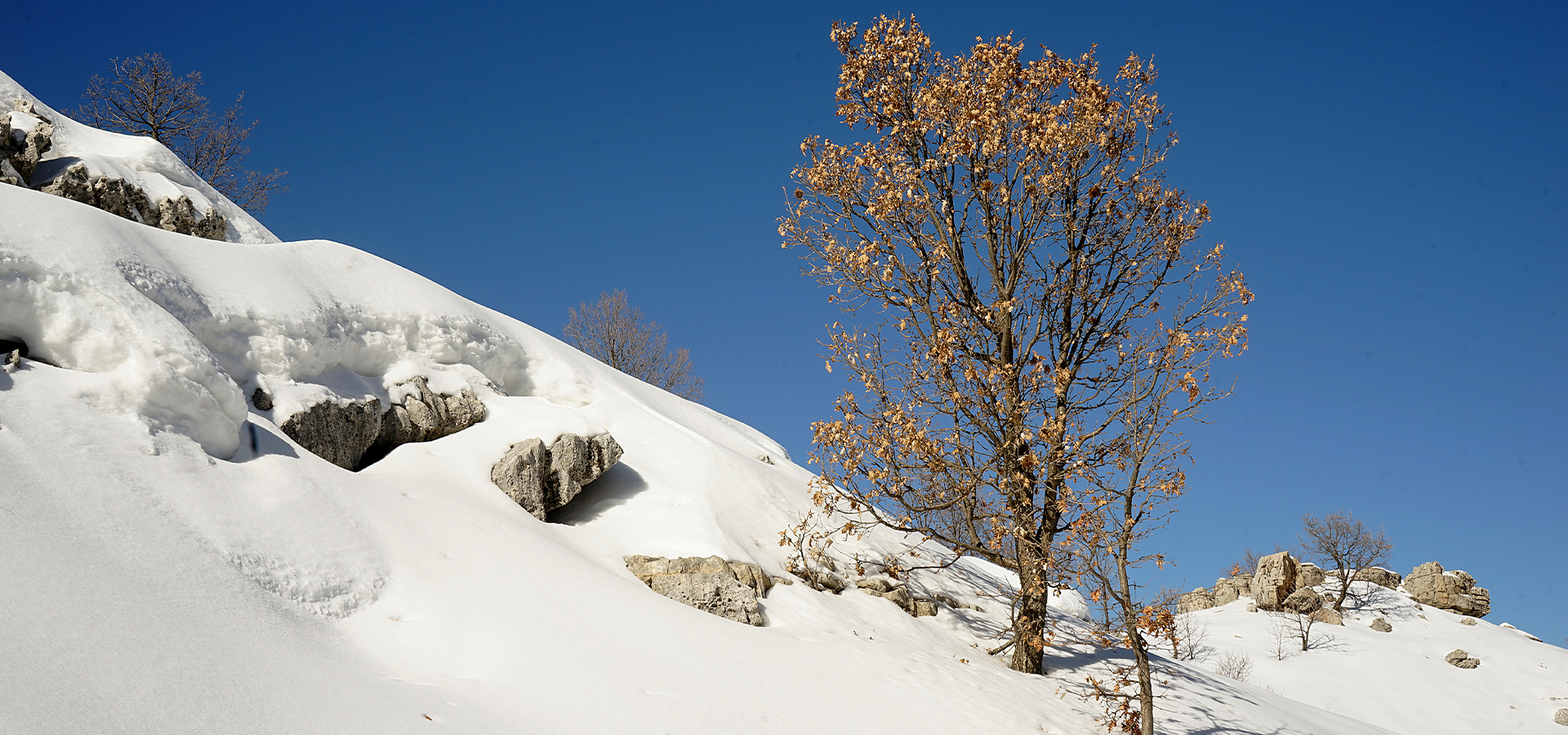 The enigmatic tree of Lebanon
Quercus kotschyana
The enigmatic tree of Lebanon that also merits being on the flag
When you walk in the cedars of God in Bcharreh, on the way from the entrance towards the heart of the forest, you will find four oak trees. These shy specimens attracted the curiosity of Otto Schwarz, a German botanist of the 19th century who was visiting the famous forest. It happened that no one had seen this kind of oak before, so he named them Quercus kotschyana, Quercus for oaks in general, and kotschyana as an attribute to Antoine Kotschy a botanist who worked in the region. The story ended somehow here, as the following botanist never knew about this discovery, and attributed those specimens to Quercus pinnatifida, an abandoned name of oaks. In 2017, we reviewed the description of both oaks under the two names and found that they are the same, under the name: Quercus kotschyana ; the oak of Kotschy. The story does not end here; this tree was endemic to Lebanon, in other words it is only found in Lebanon. Despite all this, there is a lot of confusion about its local name, which varies from "Sindyan richi" to "suaidi" or wrongly named as "Azr", but the actual translation is "Sindyan Kotschy".
The second step was to look for it across the Lebanese mountains, and to our surprise, this tree thrives on high altitudes, starting from 1500m to more than 2000m, on the western slopes of Mount Lebanon. This is quite interesting because it allows us to differentiate it from another type of oak sharing with it lots of resemblance in the leaves (the famous Turkish oak of Fneideq or "Aazr", which we will talk about in another occasion).
The trees can be very tall, reaching more than 25m (found in Ehden Nature Reserve), and big in diameter (found in Aaqoura, as shown in the photo below) as those of Wadi el Dabbour in Jurd el Aqoura.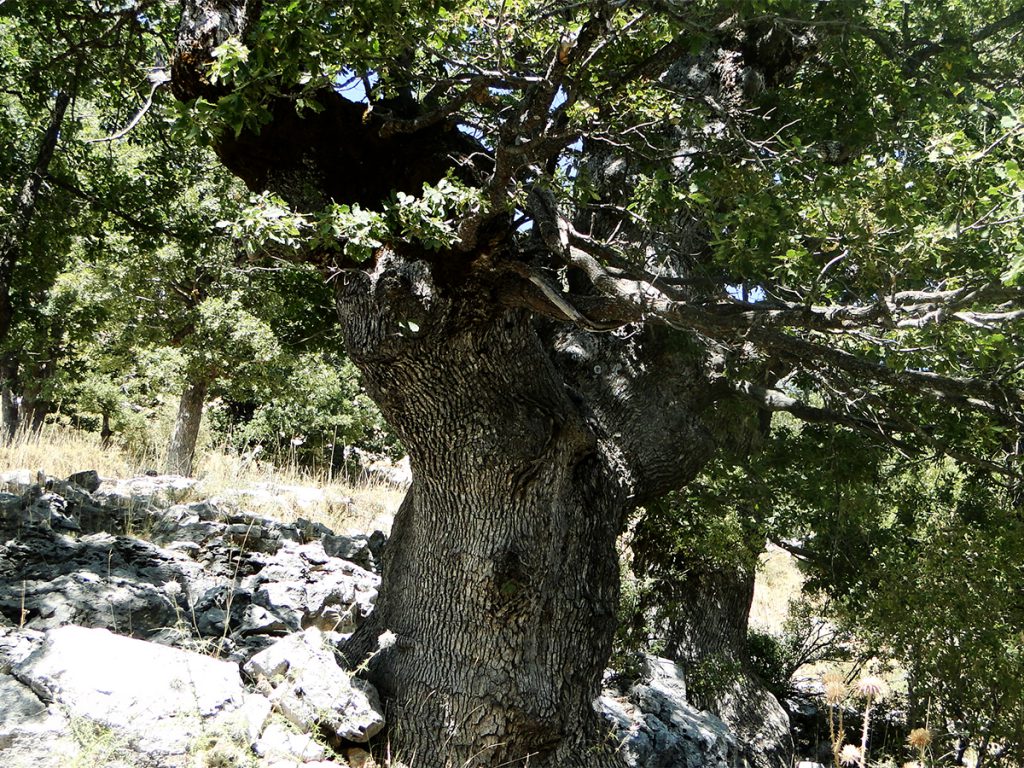 The cupule is smooth and covers one third of the acorn , and the shoots are reddish.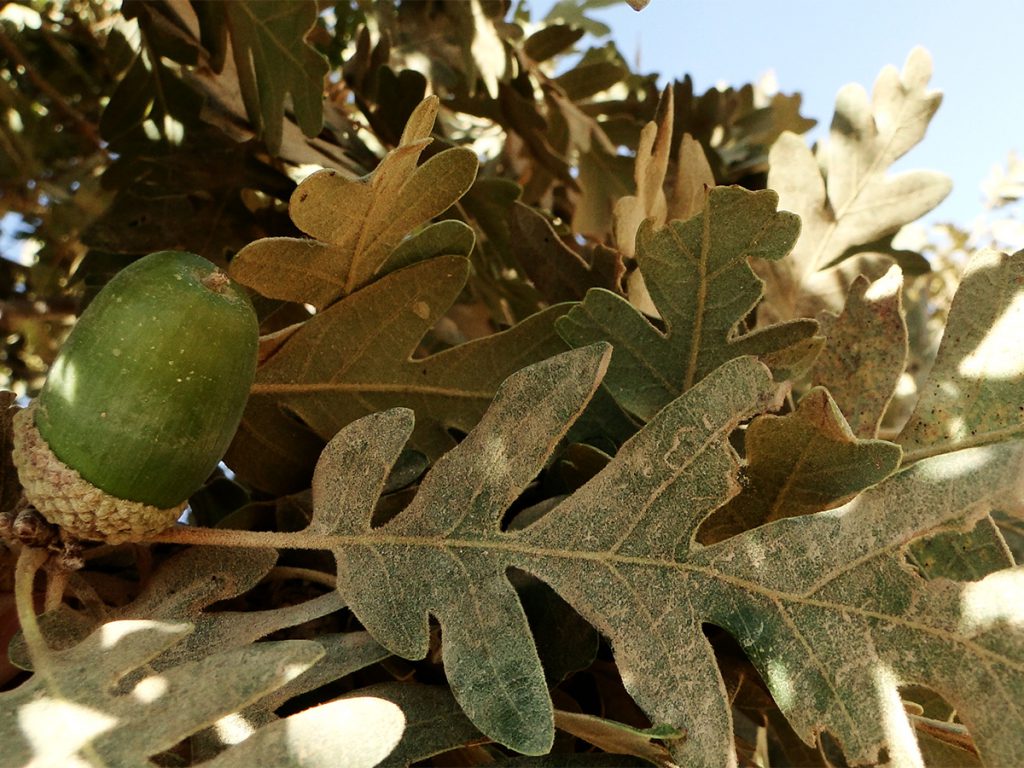 The number of locations where Kotschy oak can be found are very few: Qamouaa heights, Kazbar cliff (Mechmech), Qaranaaita to Haql Bakr on the southern rim of Wadi Jhannam in Dannieyh, Ehden, Bcharri, Tannourine cedars, Jaj Cedars, Wadi el Dabbour, Jurd Afqa towards Mchaa Keserwan, and finally in Jabal el Fouar above Majdel Tarchich. Therefore, it prefers cold regions, with enough snow in winter, and cool temperatures in summer. It prefers sunny spots, and accommodates with various soil types, even when the soil is shallow and stony, as long as it is compensated by the presence of snow late in spring and some fog.
The tree is not common, and is considered endangered. The main threats include overgrazing as the seedlings cannot resist the teeth of goats, reforestation of other species like cedars that are planted in its habitat, and climate change leaving no place for the tree to survive.
The tree is ornamental due to its changing color from yellow to brown in autumn, and its general shape. It provides fuelwood, and shelter for animals and birds. It is the best option for plantations at high altitudes, even above the forest line ( above 1900m as shown in the photo taken in Ehden).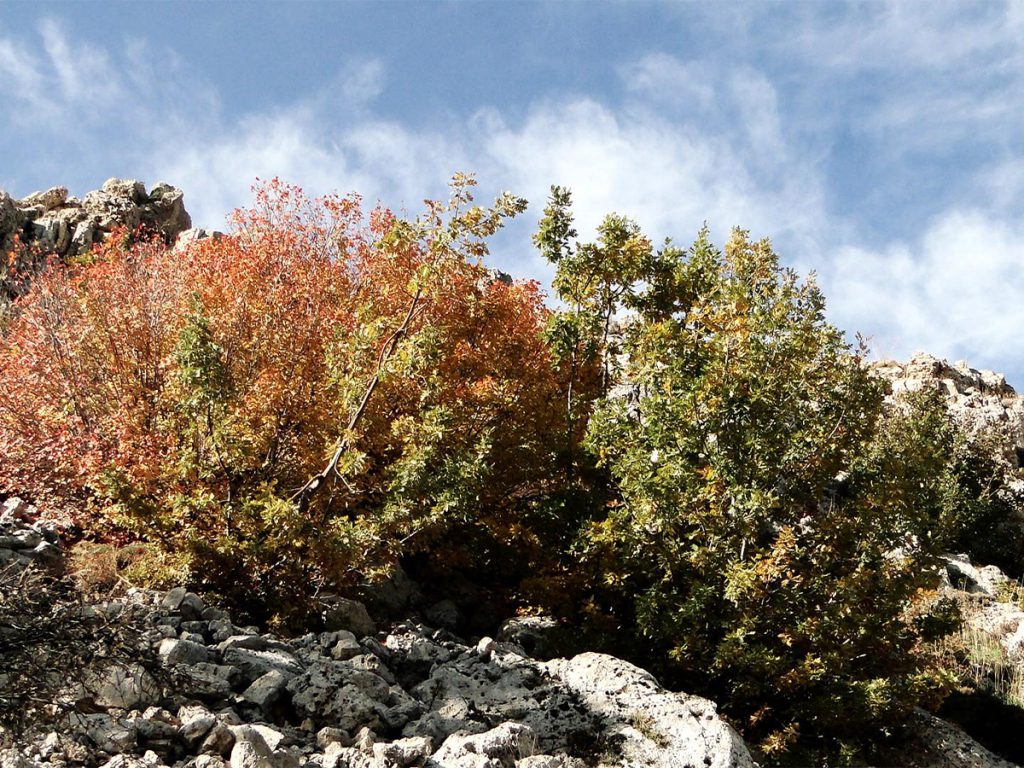 We urge the local NGOs, nurseries to collect its acorn and directly plant them in autumn (early October). Awareness campaigns are necessary to explain to environmental activists that reforestation activities should consider preserving it and that this species merits its place in our mountains, with the cedar, especially that it has nowhere else to go. If we cannot put it on our flag, at least let us plant it in our mountains and protect its habitat.
Prepared by:
Jean Stephan, PhD
Biodiversity Conservation and Management of Natural Resources
Lebanese University
Faculty of Science -Fanar