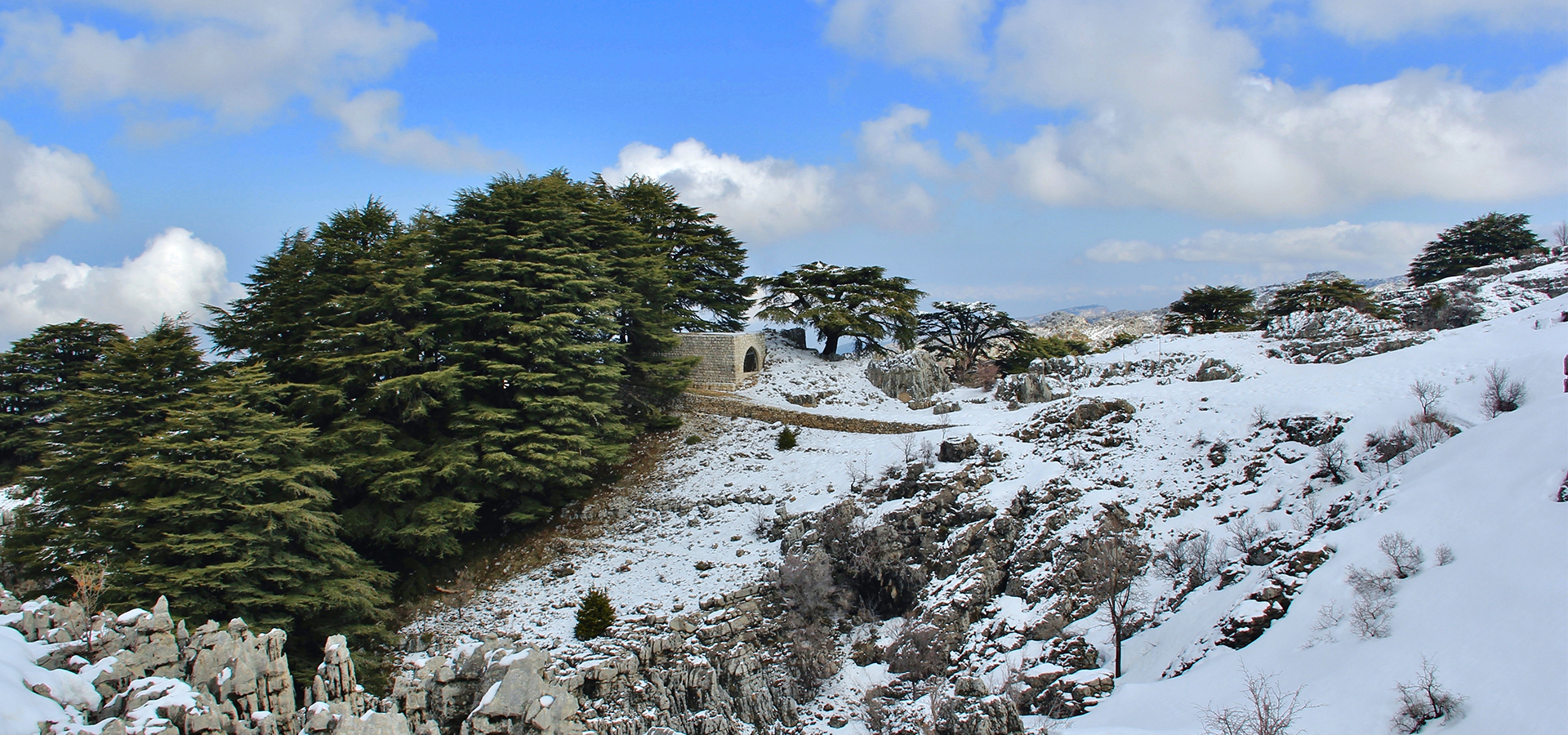 Prepared by Roy Nader
JAJ Cedars Forest Natural Reserve
It is located in JAJ village 68 km north of Beirut, 23 km from Jbeil in the highest area of Jbeil caza, at an altitude of 1650 m to 2000 m. It covers an area of 20 ha.
JAJ as known today or "The Summit" in Phoenician.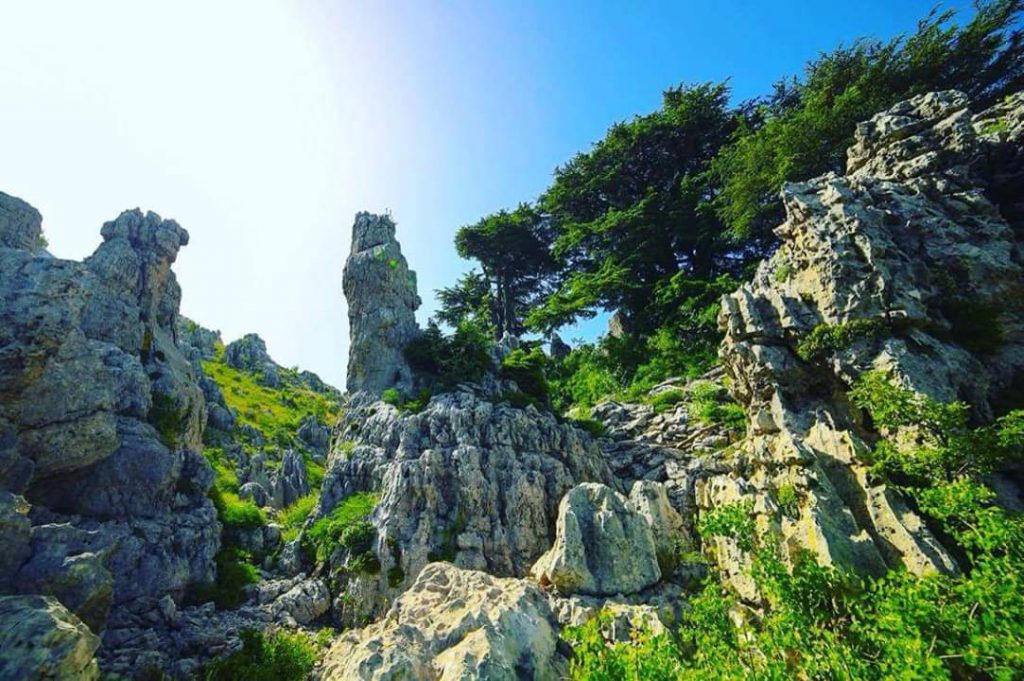 History:
-The history of this forest goes back to the Phoenicians period where they used the cedar wood to build their ships during the 3rd millennium BC. The wood was transported to Lehfed (a nearby village) to a location called blata, then from this point, it was sent to Habil and thrown in the valley in winter time where a river rises leading to the Mediterranean Sea, located between Jbeil-Byblos and Amchit known as Jesr JAJ, then transported to Jbeil for manufacturing.
-Even the wood was sent to the Persians through the village of Akoura towards Yamouneh Baalback to reach the East (The Persians).
–  It is told in the old testament "1st kings' chapter 5" …The craftsmen of Solomon and Hiram (king of Tyre) and the men of Gebal (people of Byblos) cut and prepared the wood and stone for the building of the temple of The Lord in Jerusalem, about 832 BC.
– Inscriptions carved into a giant rock dating back to the Roman Age depict historic initiatives to preserve nature; citizens were forbidden by decree from the Emperor Hadrian (117AD-138AD) to cut down Juniper, Oak, Cedar and Pine trees.
– The Ottoman used cedar wood to produce heat and fire in a kiln (type of oven) to melt the iron (removed from the mountains of JAJ) to manufacture guns.
-The locals used the cedars wood to build houses.
-In 1891 the church of God was built for the protection of the cedar forest.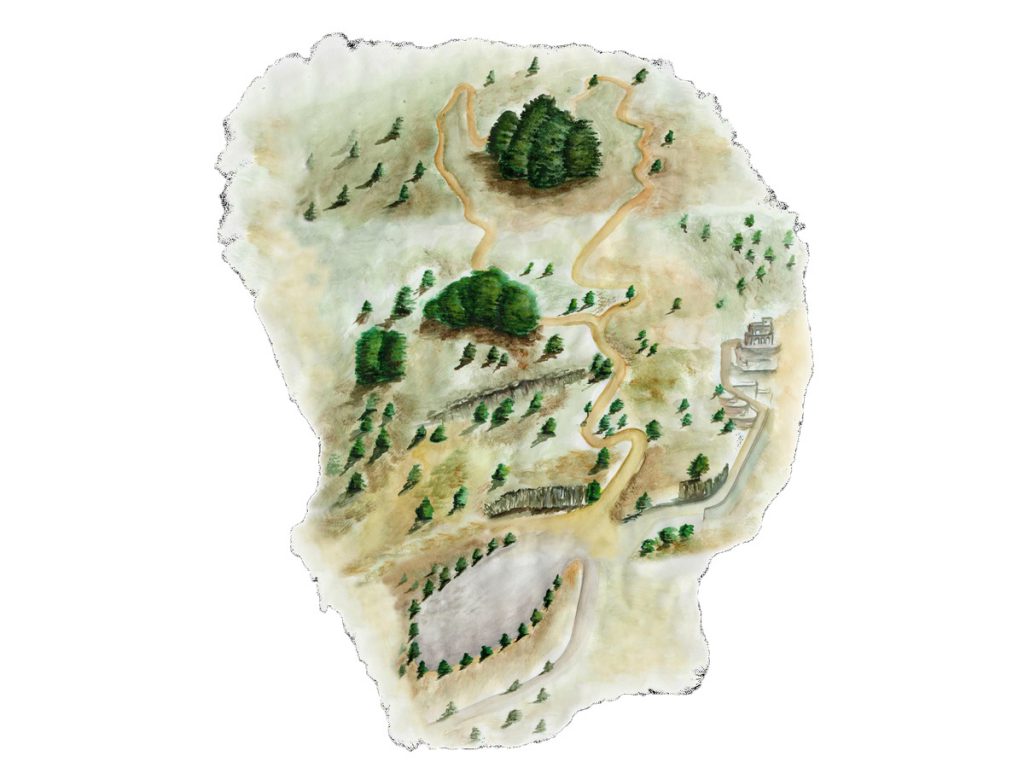 The Reserve:
Created in April 2014 under Law No. 257, JAJ Nature Reserve is under the supervision of the Ministry of the Environment.
The committee first election was in 2017 and it officially started work in 2019 in collaboration with JAJ municipality, LRI and Jouzour Loubnan.
173 old Cedars were left from a large forest that experienced massive deforestation, and more than 20 000 cedars have been planted .
Irrigating the new planted cedars was performed under the program of SALMA project (Smart Adaptation of Forest Landscapes in Mountain Areas) from FAO (Food and Agriculture Organization of the United Nations).
The reserve contains more than 600 species of plants and trees, including 3 types of flowers endemic to JAJ and 3 types of butterflies endemic to JAJ.
The rocks in the highest mountains are named Jurassic rocks and were formed between 150 to 200 million years ago.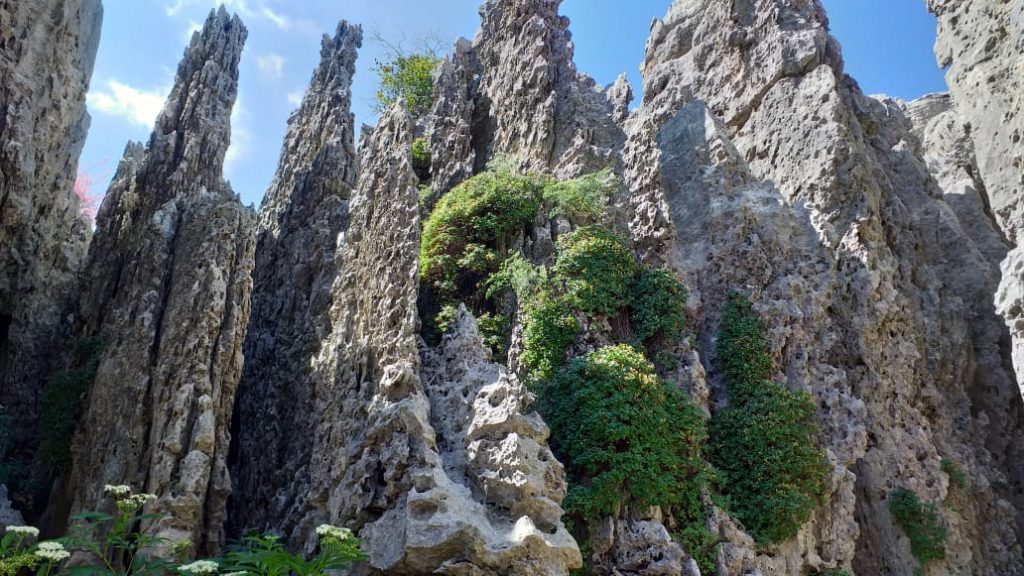 –  14 sinkholes are located in the reserve, one of them located on the trail leads to the church called "houwet l manchara''at a depth of 25m.
–  4 trails are under development with signs and panels with QR codes panels for every species of plants and trees.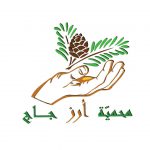 Contact: +9619725600
Facebook: JAJ Cedars Forest Natural Reserve