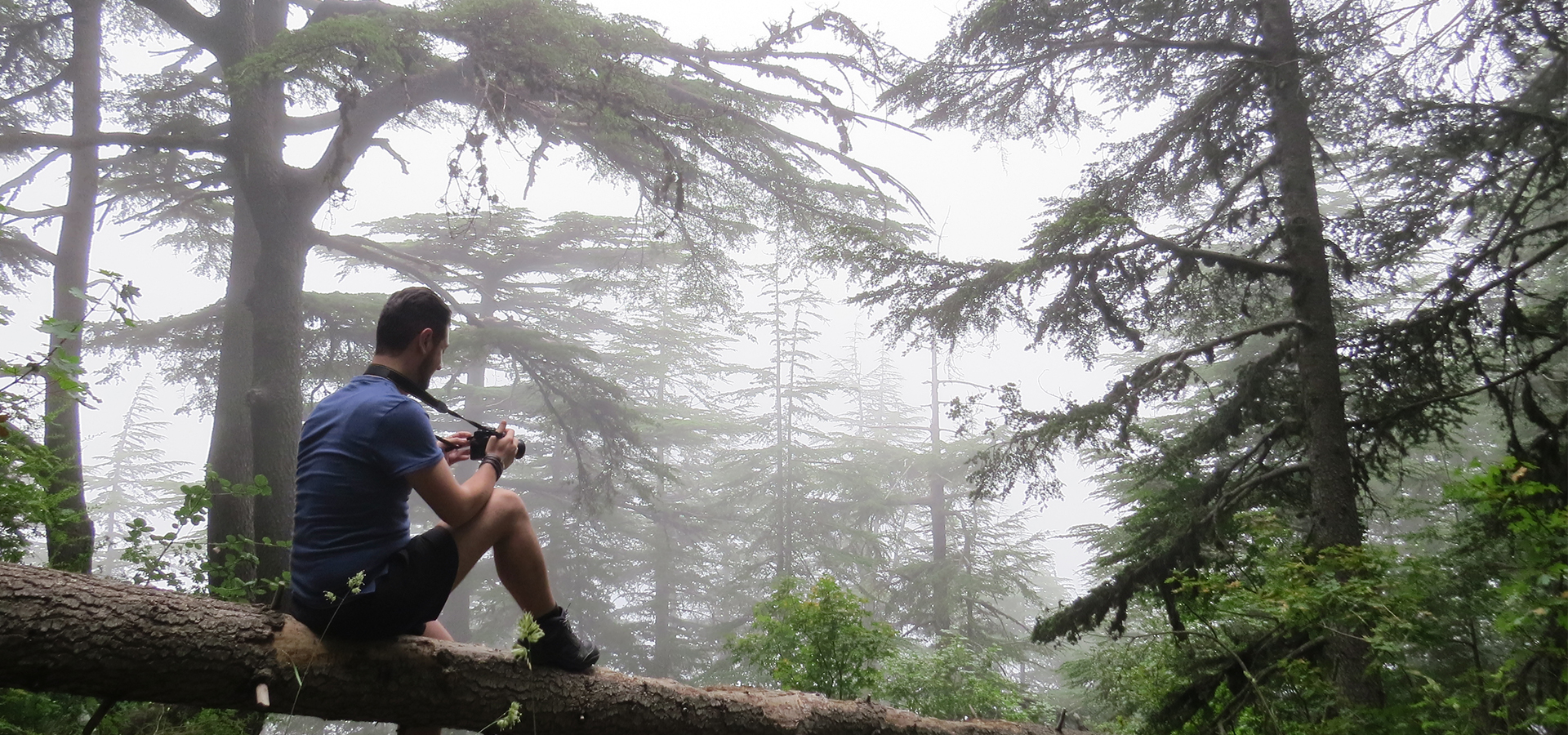 Horsh Ehden Nature Reserve – fall in love with nature
Time spent amongst trees is never wasted time – Katrina Mayer
Horsh Ehden Nature Reserve (HENR) covers about 1700 ha of public land ranging in altitude from 1200m to 2000m. The forest recognized of outstanding value for biodiversity conservation. It was declared as Nature Reserve in 1992.
A mountainous forest lying on the foothills of Mount Makmel, Horsh Ehden Nature Reserve is located at 90 Km from Beirut and 30 Km from Tripoli. It extends over 1700 ha of public lands where forest and woodlands cover approximately 450 ha. It is accessible from Ehden village and the ride is of 3.5 Km south-east of the village.
Lying on the western slopes of Mount Lebanon chain, the forest is characterized by a Mediterranean climate with harsh winter and hot summer. It is acknowledged to be among the few Lebanese forests featuring panoply of plant associations growing on the western slopes of Mount Lebanon chain. The plant cover formed of 1030 plant species, is highly diverse comprising mixed associations of Calabrian pine, Kermes and oak, Lebanese cedar, Cilician fir and Juniper; and other associations dominated either by Cedar of Lebanon or Calabrian Pine or Turkey oak. Numerous springs are found in HENR and which are Ain Naassa, Ain Al Bayada, Ain Yahmoura, Ain Al khoury, Ain Al Kareh and Ain Al Nawehir.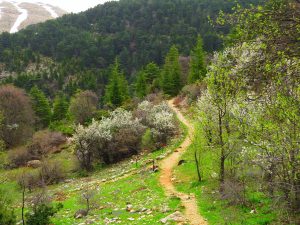 Spreading on the foothills of Mount Makmel, it is the southernmost limit of the distribution of Cilician fir (Abies cilicica) populations in the Northern Hemisphere. The Reserve embraces unique assemblage of conifers, deciduous and evergreen broadleaf trees. It hosts the last remaining population of the endemic wild apple (Malus trilobata) of Lebanon. The reserve is refuge for unique gems of plants and animals found only in Lebanon or distributed in the eastern Mediterranean and known as globally and nationally rare and threatened. The forest is part of the Endemic Bird Areas (EBAs), an important Bird Area (IBA) being embedded in the Levantine mountains. The plants palettes feature 39 tree species,1000 plant species, 26 species of mammals, 168 species of birds, 300 species of fungi, and 23 amphibians
During your visit to the reserve, you can either stroll or hike in the reserve. Looping the nine sub-regions of Horsh Ehden in a day, while trekking off-trail on short laps, is an enriching adventure; an unforgettable four-season journey in one of the most charming, colorful forests in the country. The forest holds deep contrasts, like Lebanon itself, reflecting the beautiful contradictions found in nature.
The reserve is accessible from Jouit and Ain El Bayada. It features nine sub-regions and more than 10 meandering trails in the valley and on the slopes of rolling hills.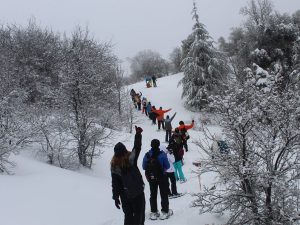 What you can do in the reserve?
-Long walks, climbing, hiking, van tours, star gazing, archery Painting, photography (year round),
-mountain biking (year round except the snow season)
-Snowshoeing (snow season)
-Bird watching (spring through fall, April-September) using the hidden observation spot
-awareness activities (discovery walks, presentation and film about the reserve for students and children, year round and especially during the school year).
-reforestation activities
Best season to visit
For hikers, autumn and spring are the most temperate and enjoyable seasons for outdoor walks.
For visitors who love soaking up nature's many colors, October is the best month to enjoy autumnal colors.
For flora enthusiasts, spring and summer are especially good times to visit the reserve. Plants and flowers can be identified with help of reserve guides and the wooden signs peppered along the trails specified for walking.
Birds and animal lovers will enjoy using the hidden post for spotting birds and mammals.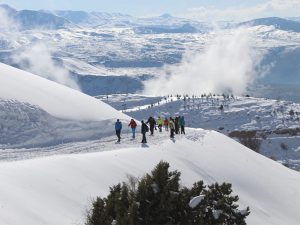 Administrative info
Opening/Closing hours
9:00 AM – 5:00 PM (autumn and spring)
9:00 Am-3:00 PM winter
8:00 AM – 7:00 PM (summer)
For overnight stay, no movements are allowed outside and/or inside the reserve after 8 PM.
Once on site, if the landscapes inspire you a hike in the forest, book your guide on the following 0096170601601
https://www.facebook.com/ehden.nature.reserve/