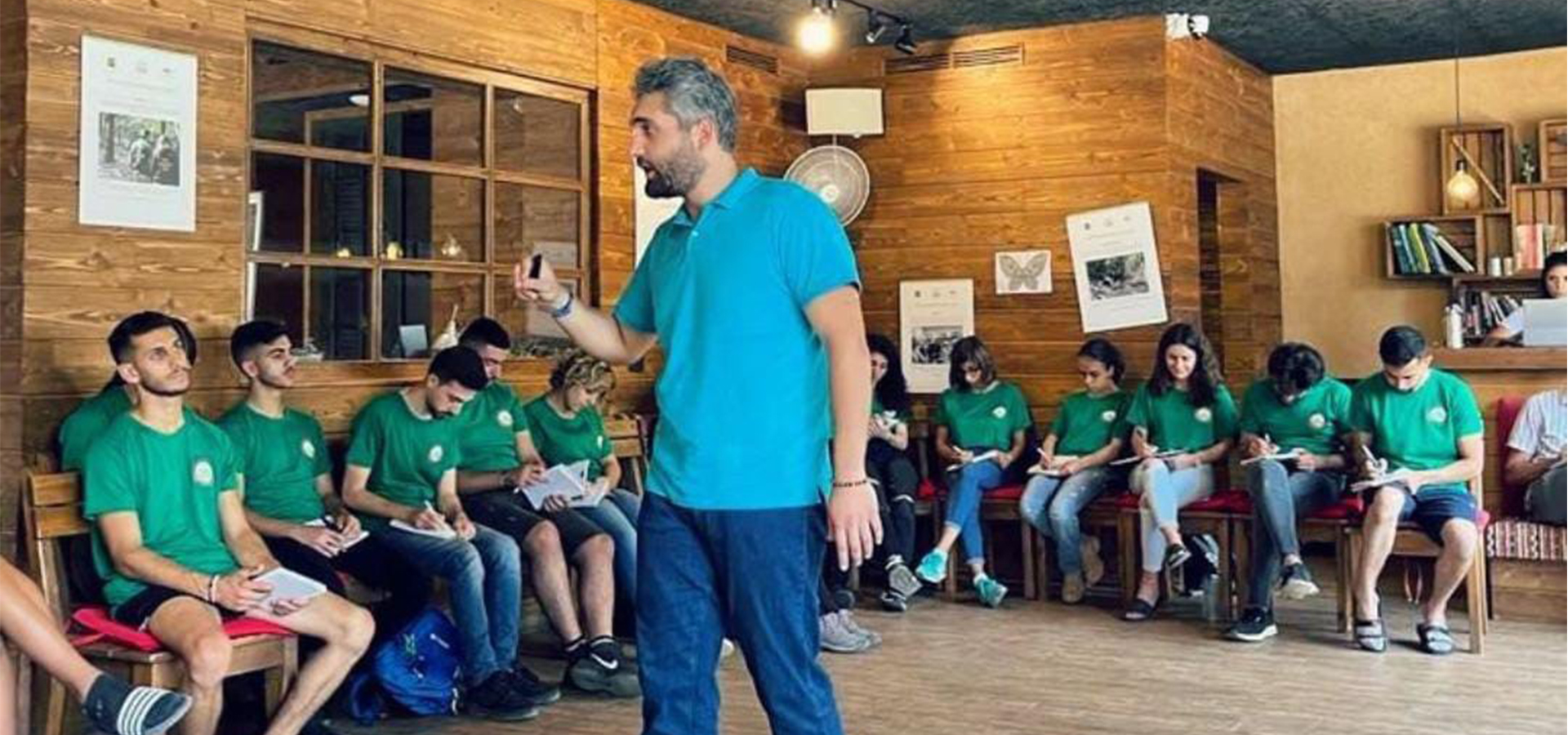 Youth in Lebanon are constantly looking for suitable opportunities and experiences that match with their interests and potentials. And it's vivid that Lebanese lifestyle paves the way for youth to get subjected to the importance of the nature along its very basic fundamentals that we as people rely on the most. The "Youth Conservation Corps", known as "YCC", has been a very wise way to help youth get the experience.
The Youth Conservation Corps Program is a program developed by the US Forest Service. The YCC has been since replicated by USFS IP in several countries around the world. And since the first implementation of the Lebanon YCC Program in 2022 has been very fortunate, the Lebanon Reforestation Initiative (LRI) partnered with the USFS IP to implement the second Youth Conservation Corps Program in Lebanon from August 2022 to December 2022.
Purpose behind YCC
The YCC program has an ambient goal; offer young people exciting, engaging work on public lands and protected areas, with the purpose of developing an ethic of environmental stewardship and civic responsibility. Youth engaged in YCC spend most of their time working on outdoor projects such as building and repairing trails, become aware of invasive species, managing existing forests and planting new ones, helping with wildlife and land research, supporting in fire prevention activities and awareness and leading on environmental education. In other words, YCC train eligible youth that will be contributing value to their local communities. This program provides youth with career development support to help them define their career path and improve their future job placement opportunities.

More about the Youth
This program is targeted to Lebanese youth, men and women, aged 18 to 24. The selection favors an equal gender distribution with the program along diverse selection from different areas across the country.
Participants commit to the full period of the program (six months, Monday to Friday of every week, with at least one additional weekend per month). This is sometimes challenging, yet the participants constantly prove that they are ready to give the time needed at YCC all they have; they do not engage in any study or work program at the time of their participation in the YCC.
Important to mention that program leaders will be with the youth at all times to ensure safety and proper coaching.
A Brief Description about the Program
The Youth Conservation Corps is a 6-months program that includes a combination of career development, soft skills and personal growth topics as well as conservation, forest management, reforestation, fire prevention and response, trail management, rangeland management, mapping, agroforestry and other related trainings and outdoor practical implementation.
The YCC participants are mainly located in Arz Ehmej Conservation Park, Ehmej, Byblos district, Mount Lebanon, with activities spanning over several nature reserves, trails and natural areas in Mount Lebanon, North, South and Beqaa.
Upon concluding the 6-months program, YCC participants will graduate with a certificate of program completion. The latter qualifies the youth for jobs within the related sectors, as well as prepares them for university degrees in related fields if they wish to continue their higher education.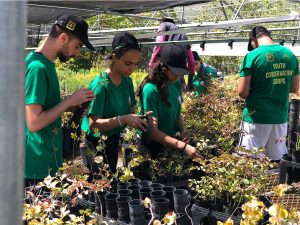 Explorations are many at YCC
Participants are constantly exploring. They are always moving around placements with nature reserves in other locations at specific instances during the program. Camping, hiking, and working outdoors in various weather conditions are common activities throughout the program. Daily fitness activities are factored in the program as well.
For instance, YCC participants visited Aquoura for an apple themed day and a cultural tour. They went apple picking and were introduced to all the provisions and goods made from apples: apple jam, molasses. They also enjoyed a traditional lunch with locals from the town. Also, another experience that the YCC participants have enjoyed is a full camping experience at Chahtoul camping. The camping site manager informed the young women and men about the ideal rural tourism destination and project that has done trail maintenance and forest management. The YCC participants cleaned the site from the remains of hunting cartridges.
Countless are the experiences, and learning about the importance of bees, beekeeping, and beehive inspection is another successful experience at the YCC. Participants enrich themselves about whatever is considered to be a rich insight about hive components, beekeeping, and beehive inspection tools. Honey harvesting comes next, and that is on another level!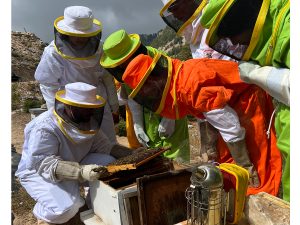 Visiting Chouf area has been so much fun for the YCC participants. Visiting nurseries in the area as well as learning and absorbing necessary information regarding seed collection, seed treatment and nursery irrigation procedures has been extraordinary. Also, participants have visited the Shouf biosphere reserve, where they had the chance to conduct a tour in it, learn about the management of a nature reserve as well as work in terraces, biomass, and compost facilities with the biosphere reserve team.
Also, the YCC participants had the chance to make awareness sessions in various schools related to recycling and its vital implementation. They have carried the topic wisely, and made the sessions interactive and informative.
Through the project, the participants remain consistent and committed to their duties as they acquire valuable knowledge along the way.
Instagram: