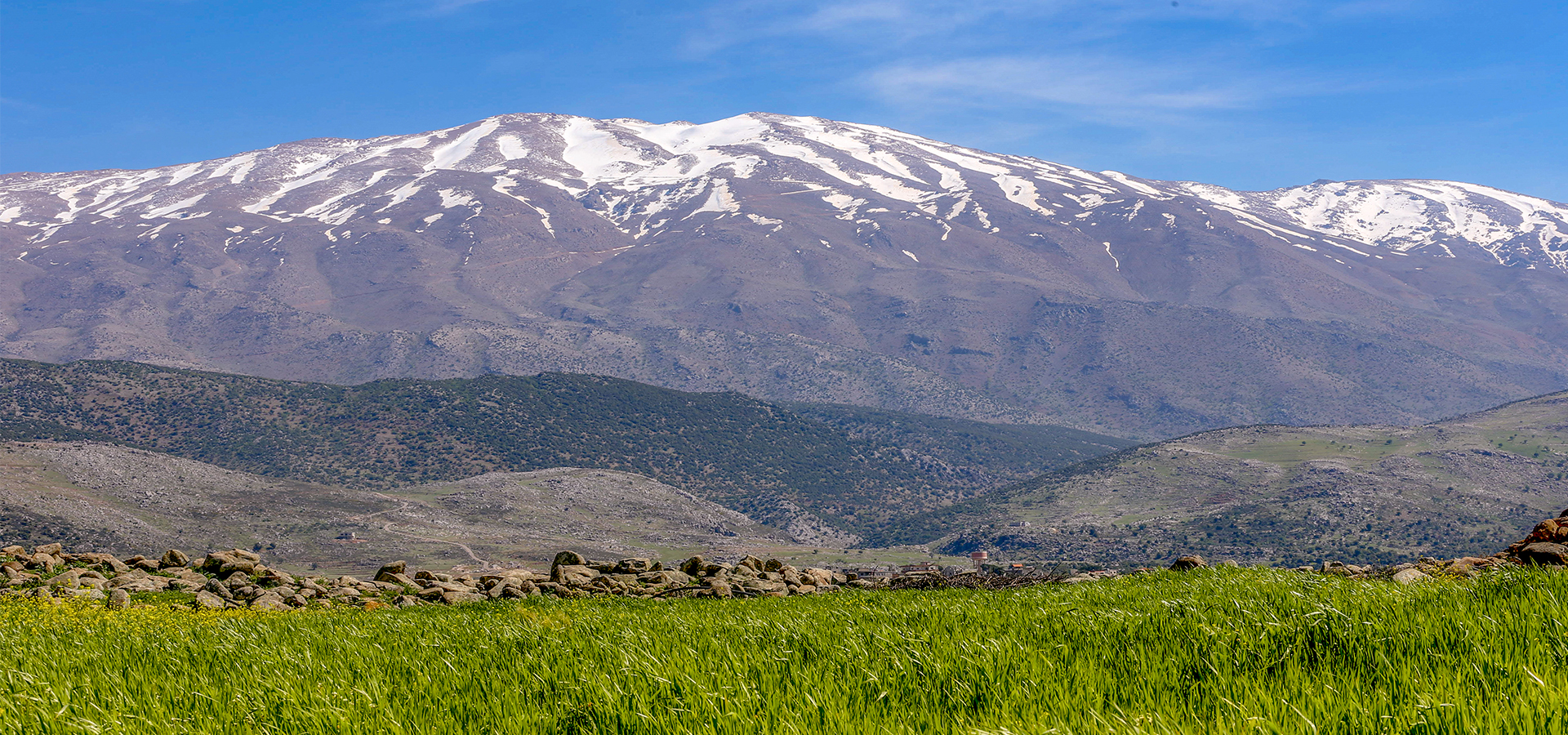 Notice from the Lebanese Mountain Community
Notice from the Lebanese Mountain Community regarding the hiking accidents near rivers and waterfalls and the related preventive actions.
Although hiking is one of the most pleasurable experiences, hiking during the spring season is considered of high risk when walking near river beds and waterfalls.
In one month Lebanon counted 6 fatal accidents in addition to many other that lead to serious injuries in various regions of Lebanon.
The truth is that any professional mountain guide or eco and adventure tour operator wouldn't organize trips near rivers and waterfalls during spring time as it is well known that the melting snow transform the calm waters into a strong and unstoppable fast force.
The geography of Lebanon's landscape is full of valleys, waterfalls and sinkholes which accelerate further the speed of water to a point that even expert cavers and canyoneers avoid practicing their hobbies in such places during this risky season.
Agricultural ponds are also dangerous mainly because the bottom is usually covered with plastic which makes it almost impossible for any swimmer to find its way out of it and this generates fatigue leading to fatal accidents.
Water dams are dangerous as well when they are open as it creates a pull effect that no person can hold himself if he/she were in water at that particular time.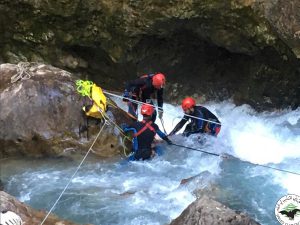 Also note that it is impossible to properly manage a group in a safe and professional way when the number of participants exceeds 30 people, and not accompanied with 3 professional guides who are knowledgeable in: Rope techniques, first aid skills, behavior of natural forces, weather analysis, complete know-how of the geography of the visited land, the different existing trails in the same valley, exit and emergency planning, risk assessment, wild life, etc. In addition, big groups have negative impacts on nature and its ecosystem. So, we urge hiking groups to check their safety procedures, and individuals who are looking to go on a hiking trip to be responsible and to choose wisely.
With all this said, and after seeing the high number of accidents that happened near riversides and on mountains in the last couple of months, and after noticing the lack of awareness regarding the safe measurements that should be taken during outdoor activities, we, as Lebanese mountain community, we first ask all nature lovers & hikers to abstain from joining any hiking program organized near river beds and dangerous waterfalls during the spring season. Many other trails are extremely pleasant to hike during this season where the view to a waterfall is still possible but not near enough to make it dangerous.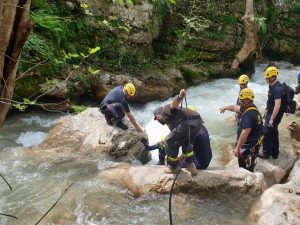 A message to all concerned professional entities:
A- Respect the safety measures while planning a hiking trip and limit the number of groups to an average of 15 to a maximum number of 30 to ensure the quality, the safety and the proper group management of the hikers, noting that the usual number of mountain guides for a group of 10 to 15 people is 2 so any additional number of people between 1 and 10 will require an extra guide (and not an extra organizer).
B- Tour operators and mountain guides should organize their trips based on the category of people. Ex: families, youngsters, adults, advanced hikers, meaning that the selected trail and program should be adapted to the type of groups.
C- Nature reserves, municipalities and green NGO's have a big role to play in spreading awareness regarding the proper and safe practices of eco and adventure tourism.
D- Donors, municipalities, green NGO's, and nature reserves are highly requested to include a risk assessment and risk management plans when opening new trails or even when managing existing trails to prevent any danger on people and on nature.
A message to the public:
1- Do not go on hiking trips alone in the mountains if you don't know the location; make sure to have at least 2 trusted and experienced friends with you & always tell your friends or family your whereabouts.
2- Choose trusted hiking groups to go with, and make sure they have received proper training in first aid and are accompanied with a mountain guide who knows the area well & avoid random inexperienced hiking groups that you see on social media.
3- Know your limits and do not go on trails that are beyond your physical abilities.
4- Avoid riversides and waterfalls during spring season and during storms.
5- Avoid hiking at night on bumpy or risky trails.
6- Do not depend on your phone's GPS or mobile applications because they may let you down due to signal loss or low battery in addition to that they may have a large margin of error.
7- Know that any risk you take may put rescue teams in danger and cause high-cost rescue missions.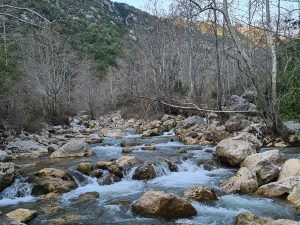 Here is the list of dangerous rivers during spring season:
Rivers origination on the western face of Mount Lebanon range:
El Kabir el Janoubi river, Outouwene river, Aarka river, El Bared river, Kadisha river , El Joz river, Ibrahim river, El Kalb river , Beirut river, El Damour river, El Awali river, Siniq river, El Zahrani river.
Rivers origination in the Lebanese hinterland:
Litani river, Assi river, Hasbani river.
Additional risky areas:
– Broqta waterfall (upper part), yahshoush tributary river (Nawsa waterfalls), Ouyoun el Samak waterfall,  kfarhilda waterfall, Afqa river, Krakir river Azzibi fall (over jisr el khalass) jezzine, Chaghour Hammana.
– All artificial lakes (Dams etc)/reservoirs
Lebanese Mountain Community:
The Lebanese Mountain Community consists of professional mountain guides, eco-tour operators, Green NGOs, caving clubs, climbers, canyoneers, mountaineers, ecotourism consultants, nature reserves, nature lovers, specialized online media magazines, media platforms and institutions revolving around mountain and water rescue all over Lebanon.
The objective of The Lebanese Mountain Community is to create a communication network among all the concerned people and entities from all regions of Lebanon. This will enable the spread of awareness regarding safety and quality of outdoor nature activities through specialized volunteers and media platforms. With the assistance of the different outdoor adventure sub committees, the community will be able to provide support to rescue units from the Red Cross, civil defense and/or army whenever such experts are needed. Last but not least The Lebanese Mountain Community will collaborate with the concerned ministries (tourism, environment, youth & sports) to help ensure the sustainability of the industry, the safety of practitioners of all levels, and the quality provided by the outdoor services. This in return will reflect the credibility of the Lebanese eco and adventure tourism field.
The Lebanese Mountain Community was launched on the 1st of April 2021 and is dedicated purely to nature activities where the spirit of professional joint efforts and collaboration is at the core of its existence. Its objectives were recently developed as a consequence of frequent nature outing fatal accidents.
Contact details:
70209407
03454996
03349537