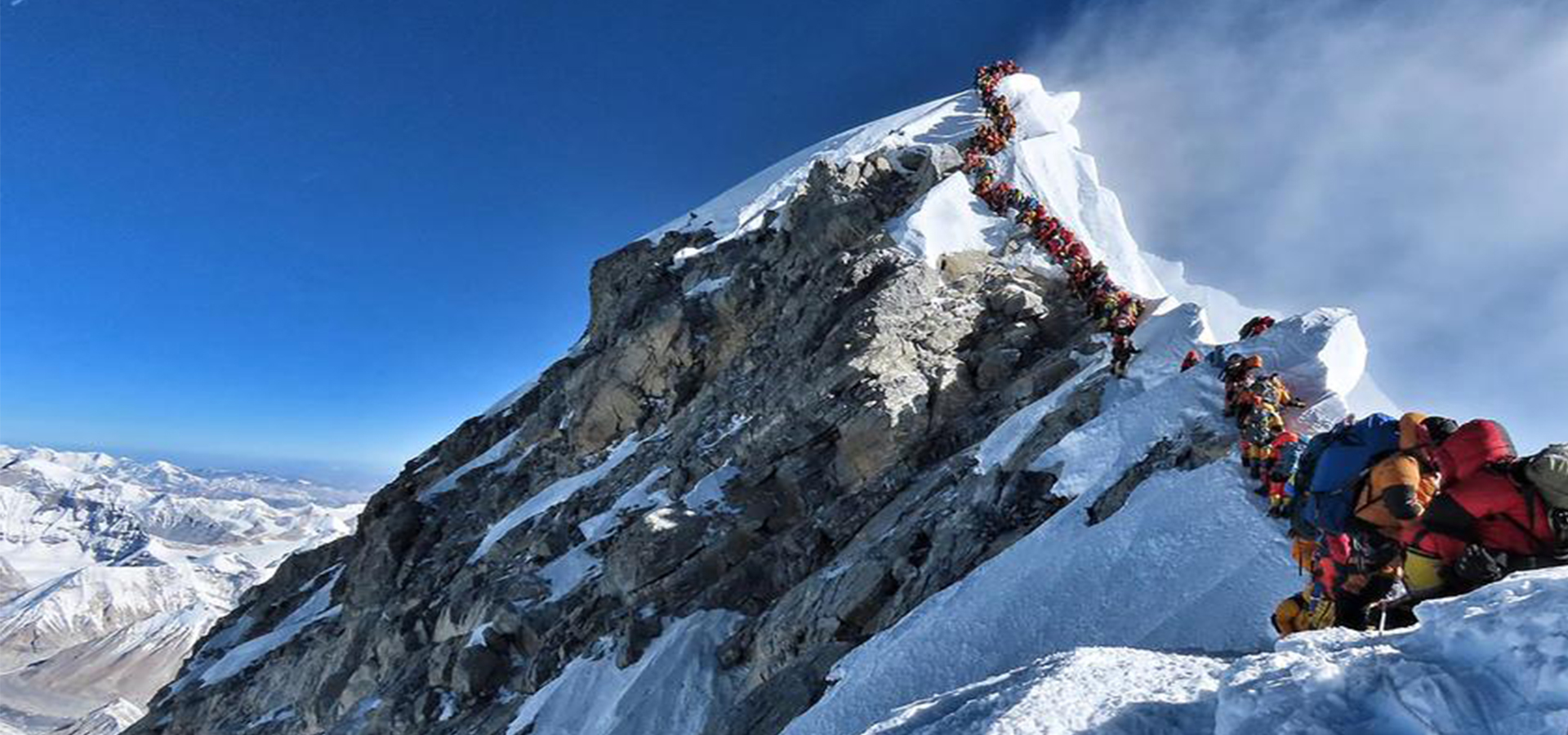 68 years of Everest. Facts, numbers & Lebanese summiteers.
Mount Everest: The perils and glory of 68 years at the top of the world
Sixty-Eight years ago, Tenzing Norgay, who's also known as Sherpa Tenzing, and Sir Edmund Hillary became the first two people to reach the summit of Mount Everest, the world's tallest mountain.
On May 29, 1953, the British Mount Everest expedition was the ninth mountaineering expedition to attempt the first ascent of the world's highest peak. It was the first confirmed to have succeeded when Edmund Hillary and Tenzing Norgay reached the top.
The expedition was led by Colonel John Hunt and was organised and financed by the Joint Himalayan Committee.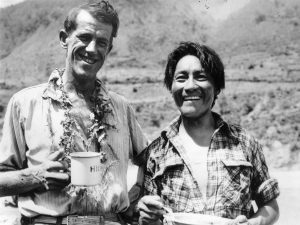 News of the expedition's success reached London in time to be released on the morning of Queen Elizabeth II's coronation on June 2.
A series of advanced camps were created and the team slowly reached higher and higher.
The first of two climbing pairs previously selected by Hunt, Tom Bourdillon and Charles Evans, set out for the summit on May 26 using closed-circuit oxygen and successfully achieved the first ascent of the 8,750-metre South Summit, coming within 100 metres of the final summit.
They were forced to turn back after becoming exhausted, defeated by oxygen equipment problems and lack of time.
On May 27, the expedition made its second and final assault on the summit with the second climbing pair, the New Zealander Edmund Hillary and Sherpa Tenzing Norgay from Nepal, the made it to the summit 2 days later.
Facts & numbers:
Some have done it without oxygen. Octogenarians, teenagers, amputees and even a blind man have reached the top of the world, here are some facts & numbers:
– Fastest summit: Pemba Dorje Sherpa (Nepal), Base camp to summit in 8hr 10' on May 21, 2004
– 1st woman to summit: Junko Tabei (japan) on May 16, 1975.
– Olderst man to summit: Miura Yiuchiro (Japan) aged 80 years & 223 days on May 23, 2013
– Olderst women to summit: Tamae Watanabe (Japan) at the age of 73 years & 180 days on May 19, 2012.
– 1st summit without oxygen: Reinhold Messner (Italy) & Peter Habele (Austria) on May 8, 1978
– 1st solo summit: Reinhold Messner on August 20, 1980
– 1st & only blind person to summit: Erik Weihenmayer (Hong Kong) on May 25, 2001.
– On April 25, 2015 a 7.8 magnitute earthquake and 6.8 aftershock killed 19 mountaineers at EBC making that day the deadliest on Mt Everest
– Most ascents in 1 day: 245 climbers on May 19, 2012
– Most Nationalities in 1 season: 46 countries in 2013.
– More than 300 people have died attempting to reach the summit.
– The last years without known deaths on the mountain were 1977, a year in which only two people reached the summit, and 2020, a year when permits were suspended by Nepal because of the Covid pandemic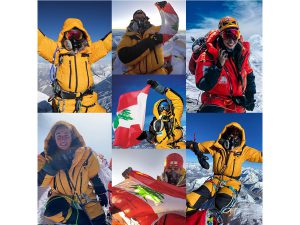 Lebanese on Mt Everest:
– Maxim Chaaya: May 15, 2016
– Tima Deryan: May 22, 2019
– Ralph Kisso: May 22, 2019
– Avedis kalpaklian: May 23, 2019
– Joyce Azzam: May 23, 2019
– Nelly Attar: May 23, 2019
– Rawan Dakik: May 23, 2021
Prepared by Spyro Klitira
sources: Gripped.com