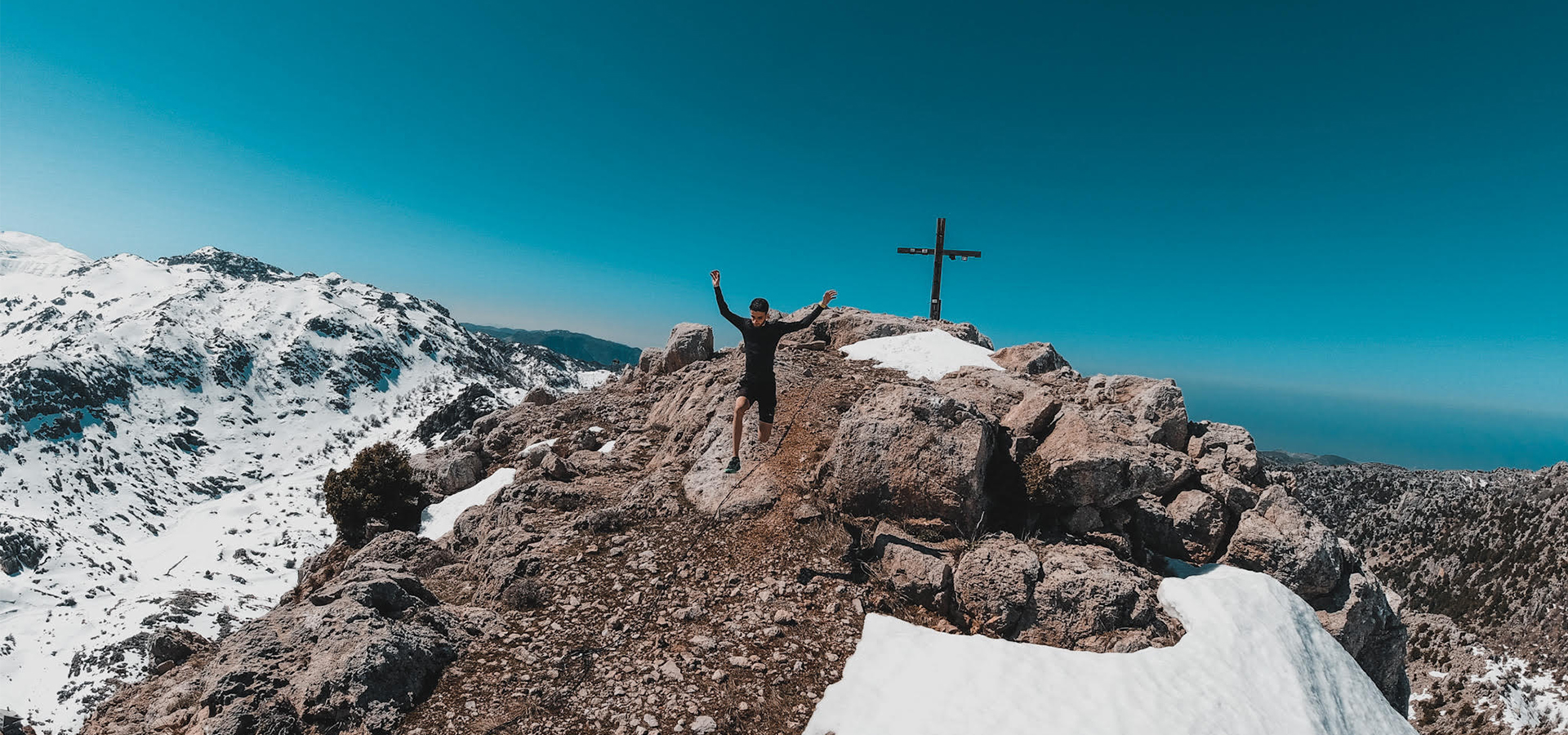 Elias Polion, a trail runner with a dream
Elias Polion (born December 26, 2000) is a young Lebanese trail runner and alpinist, who currently lives in Lebanon, Beirut, where he was born and raised. He pursued interest in climbing during his teenage years. After that, Elias attended Arts & Crafts School in Beirut and obtained a diploma in Electrical Engineering in 2020.
Elias participated in several competitions in his home country, and won the 4 Season Mountain Trail. He also took part in the trail running races mentioned below:
2015: First place in Aqoura Annual trail running race, Aqoura, Lebanon.
2016: Semi finalist in Red Bull Civil Wall Competition, Al-Kamal building, Beirut, Lebanon.
2017: First place in Beirut Half Marathon, Beirut, Lebanon.
2018: First place in Spring Lebanon Trails race, Maaser Al Shouf, Lebanon.
September, 2020: Crossing the Lebanon Mountain Trail (LMT) from South to North of Lebanon, for a fundraising cause for the Lebanese Red Cross.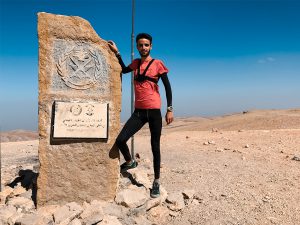 The Mountains Magazine Lebanon interviewed Elias where multiple topics where discussed:
How and when did you get into trail running?
More or less 8 years ago. Mostly to train for the winter season and I was mainly running long distances.
What has been your biggest running / adventure challenge to date?
Probably the Spring 4 Season Mountain Trail 2017. It was a 50 km race but incredibly wild and technical. We had to cross many terrains on the Lebanese Mountain Trail.
Chilling out is important. What is your favorite way to rest and recover?
I love to go climbing. For me It's really relaxing but it's great even just laying on a hammock reading a good book.
What is your approach to running training? Do you follow a particular training plan?
I was mainly taking care of it with "Myperformancepsychologist", and I was following a structured plan.
Sure it's important to plan in advance but it's also important being flexible and adapt your training sometimes.
What is your next future target?
Compete against professional athletes from all over the world and come out on top.
We heard you got infected with the COVID-19 sorry to hear this! How is your recovery going?
Right now, I'm cured, and I've just started doing light runs and using Airofit Pro breathing trainer to train my lungs.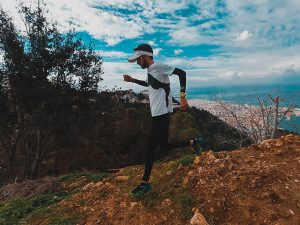 What advice would you give to a new trail runner?
Don't overdo it at the beginning. It's easy to do too much if you look at what athletes in social media are showing us. And last, keep having fun! That's the most important thing!
Finally, what do you get up to in life when you're not running?
Fortunately, I do have lots of hobbies and passions. I love camping and taking pictures. What's even better is going to the mountains with friends and maybe hiking or climbing. I really love chill days!