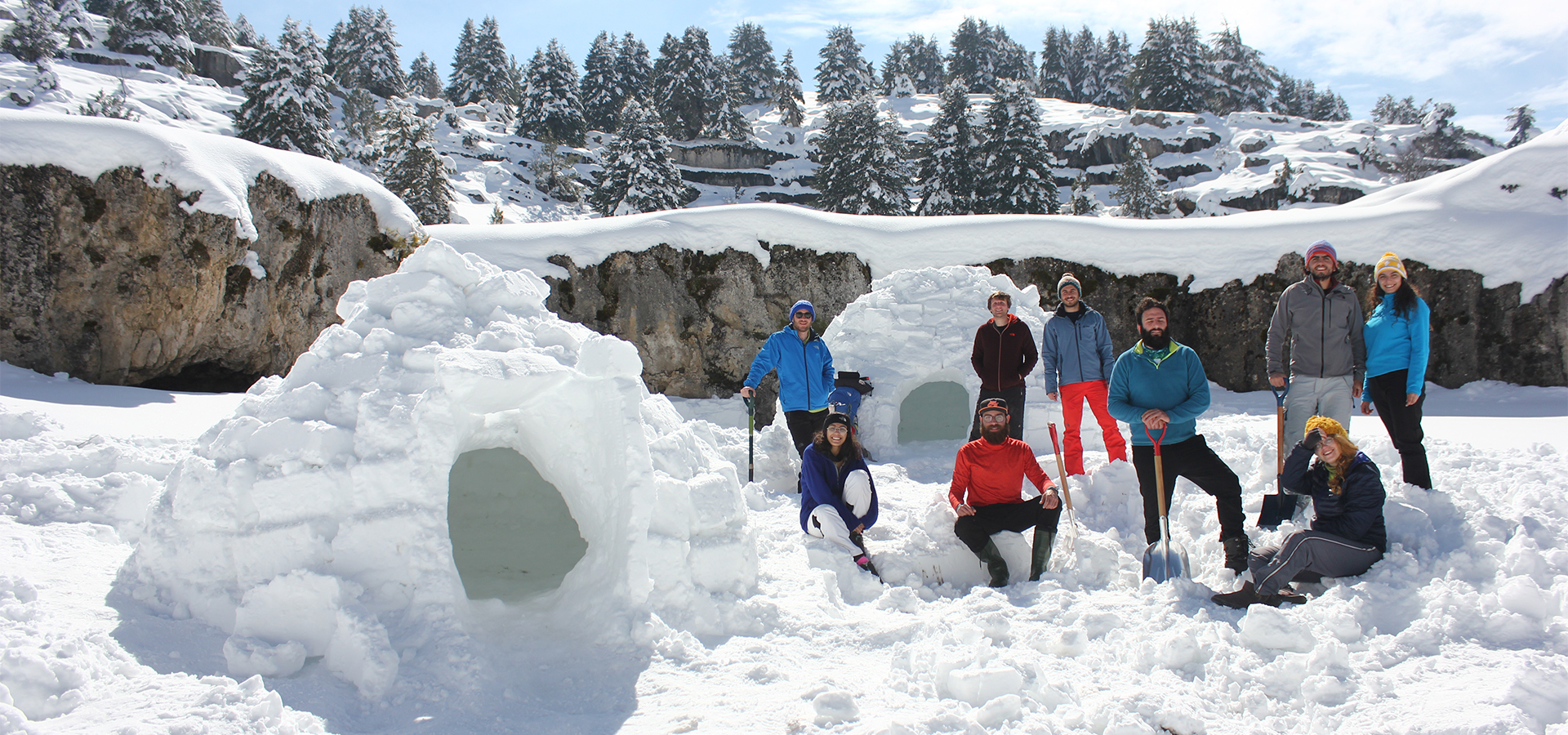 Igloo in Lebanon ? YES !!!!
Whether it is skiing, snowboarding, or snowshoeing winter activities in Lebanon sure have their charm! All of these are incredibly enjoyable during winter season, but, have you ever considered building an igloo? Yes in Lebanon you can build an Igloo and spend a magical night under the mesmerizing sky.
In this article Charbel Satouf  will share with us his  knowledge in building Igloos.
I started building Igloos 5 years ago and it wasn't easy at the beginning so I did my research and tried many methods and finally I found the best one. Along with my skills I am now able to lead groups and guide them to build their own Igloos and enjoy this experience.
Before starting, you need good snow conditions (preferably Icy), a flat land and between 50-60 cm of snow height.
For starters, in order to form the cubes that will be used to build the igloo two methods can be applied according to the quality of the snow. In case the snow is powdery you will need boxes to help you form your strong cubes, if it's icy you can directly cut the cubes by using a 'saw'.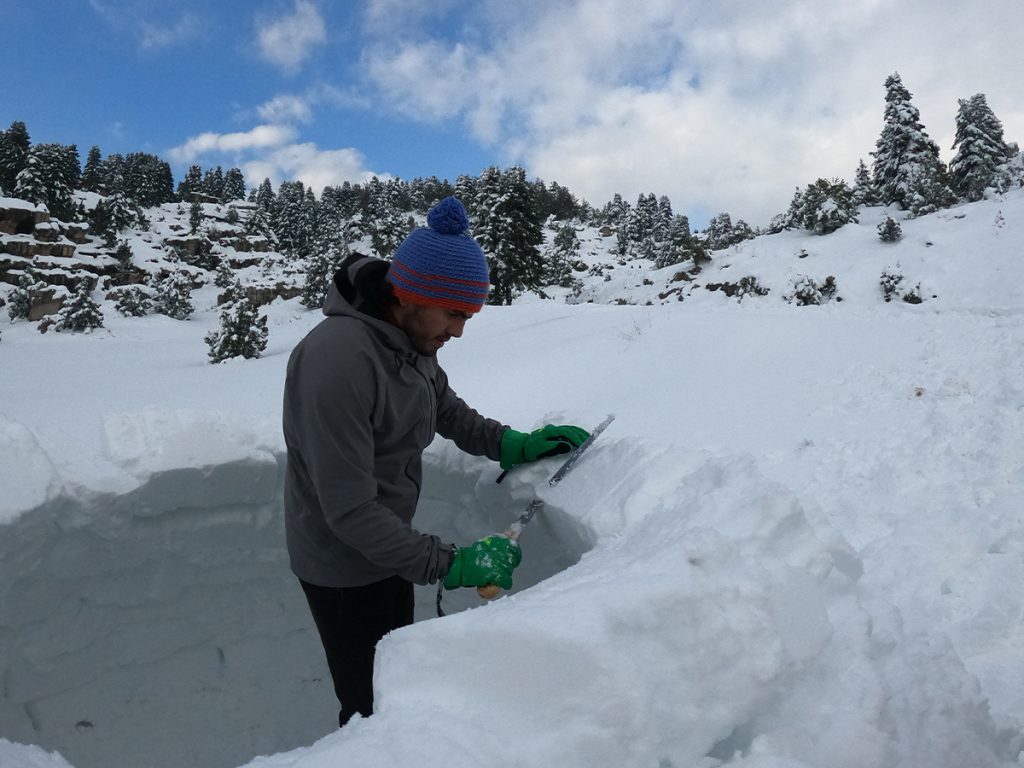 -Make sure to have enough "snow shovels" and "saws" for all the group.
-To measure the perimeter of the igloo ground you can use any fixed stick and a rope.
-Fix the stick in the middle of the circle and take the measurement.
-Meanwhile another team should be forming the cubes.
-Usually you need 2 people inside the igloo and 3 outside (group of 5).
The shaping of the Igloo should be spiral as in the picture below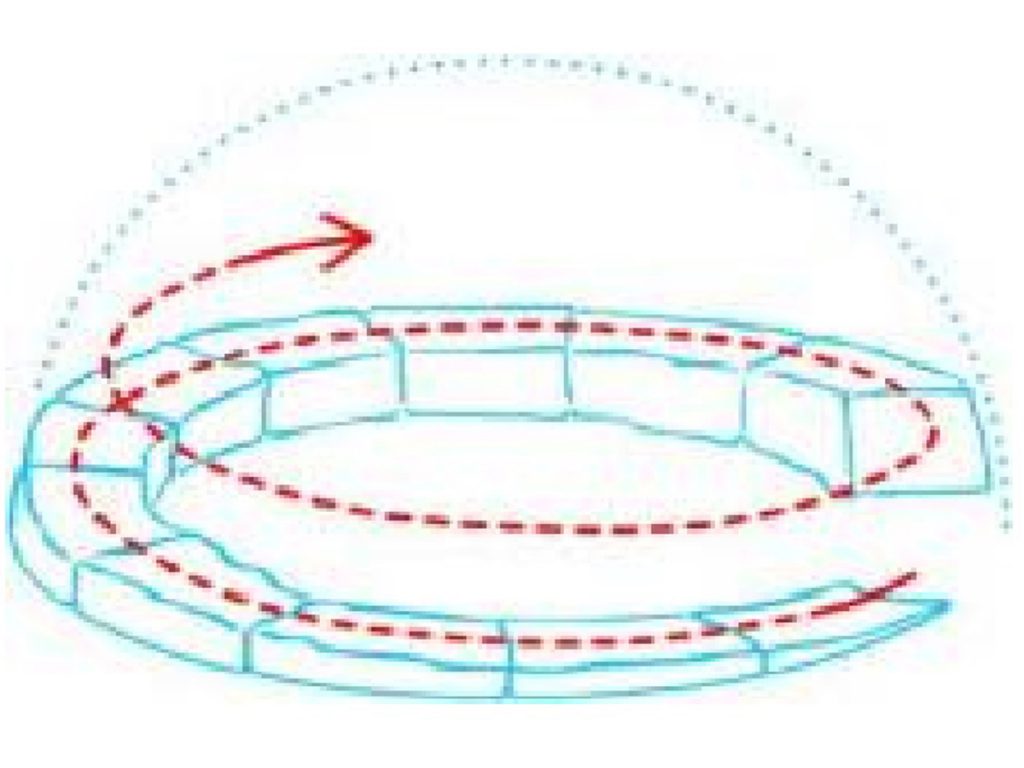 Always make sure that the igloo have curvy shape and avoid straight walls.
The door of the igloo should be opened at the end (small opening that fits you).
Ground level should be higher than the door in order to avoid the cold air from entering the igloo.

What you'll need inside the igloo:
-A tarp should be used as an isolator from the snow (first layer).
-Inflatable mattress or any kind of mattress that could isolate the temperature.
-Emergency blanket is a plus or any blanket.
-Sleeping bag 0⁰ to -20⁰.
Tips:
-Never sleep with wet clothes inside the igloo (that will turn your night into a nightmare).
-Use a candle to warm the igloo.
-Always keep tiny holes in the igloo for ventilation.
-Put a hot bottle of water in the sleeping bag in order to warm you.