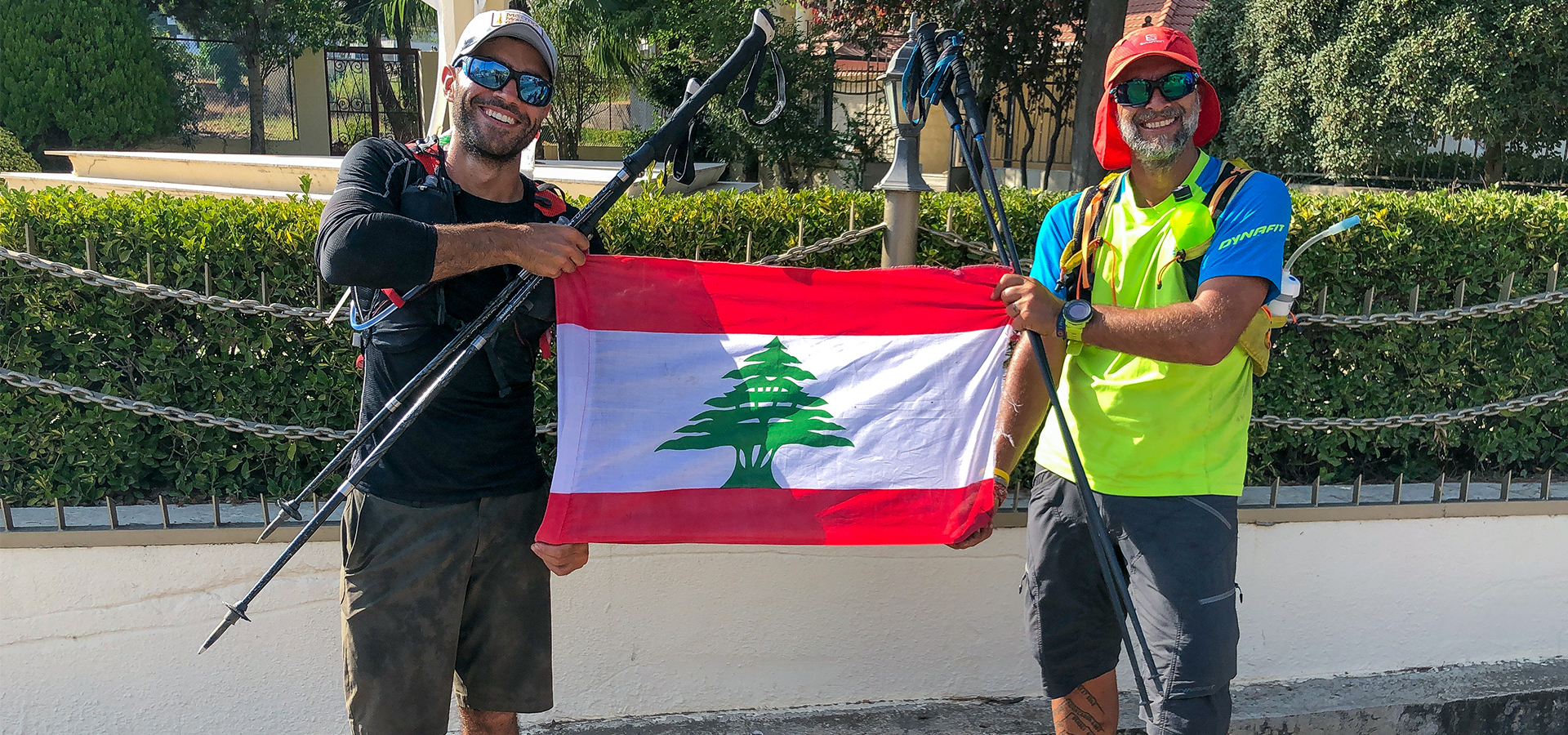 Mountaineers raise 12000$ for the "Red Cross" by running the 470km LMT in 7 days
Prepared by Mira Sabbagh
Following the devastating Beirut blast, Rami Rasamny and Avedis Kalpaklian decided to embark on an initiative to raise 10,000 USD for the relief effort of the Lebanese Red Cross.
They teamed up and started the long journey on September 1st, 2020, aiming to cross the 470 Km Lebanon Mountain Trail from south (Marjeyoun) to north (Andket) in 8 days. They crossed 76 villages and towns, 5 protected areas, finishing the trail on September 8th, 2020. Along the way, many people including mountaineers, trail runners, hikers from all over Lebanon joined during different days and in different areas to support the team and the cause.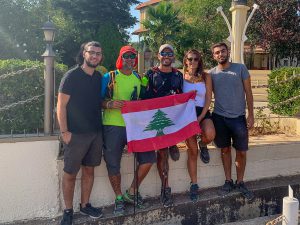 In addition, a support team was accompanying them every step of the way, providing food, water, tents and everything they needed. The team was composed of Ghida Arnaout (Team coordinator & Mountaineer), Omar Arnaout, Amjad Hijazi, Elias Polion (Trail runner), Lindos Daou (Mountaineer), Stephanie Audi & Christian Akhras (Lebanon Mountain Trail Association representatives) and Romy Habre.
During those 8 days, they lodged in many guest houses and they were overwhelmed with the hospitality and kindness they received. The owners of Soha Village & Ehden Adventures offered them a place to sleep, food and everything to make their journey easier.
To describe his experience, Rami G Rasamny provided the Mountains Magazine Lebanon with a few words: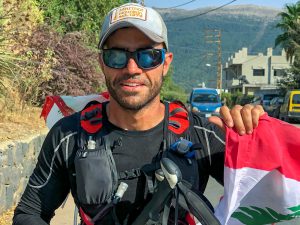 "The most inspiring part of our journey was the way in which our community came together to help us reach our goal. Mountaineers, trekkers, trail runners and friends from all over the country braved the harshest heatwave of the year to join us, on different sections of the trail and brought with them fresh energy and enthusiasm that motivated us to push beyond what we thought we could. If it wasn't for them I honestly don't think I would have pushed past the first 2 days let alone finish the trail in record time of 7 days 10 hours & 6 minutes (South to North). The most physically challenging part of the journey was the heat and specifically the day we crossed from Aaitanit to Jezzine. Although we reached 1730 meters of altitude, the heatwave bouncing up from Bekaa valley was merciless. It also had a big mental impact because it was only our second day and we were all already toying with the idea of stopping. That day we finished 30 Km behind our intended target. I don't think any us imagined we'd eventually make up for it."
As for Avedis Kalpaklian, he commented on this journey with the following words:
"what a grueling, outstanding quest that was, combining the feat of running the Lebanon Mountain Trail "LMT" for the 3rd time and raising 10000$ for the Lebanese Red Cross to support Beirut. Compassion and camaraderie were in the air as many mountaineers and runners joined us to run for Beirut, for our beloved Lebanon especially that there was a noble cause behind it.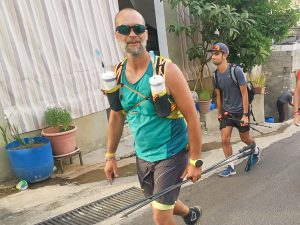 Every time I run the LMT I get to know the true meaning of Lebanon, the diversity of culture, nature and history.
I am also very happy to see that the trail running community grew a lot since my last run in 2016, at last would like to thank everyone who helped us and was there for us along the way, physically and emotionally."