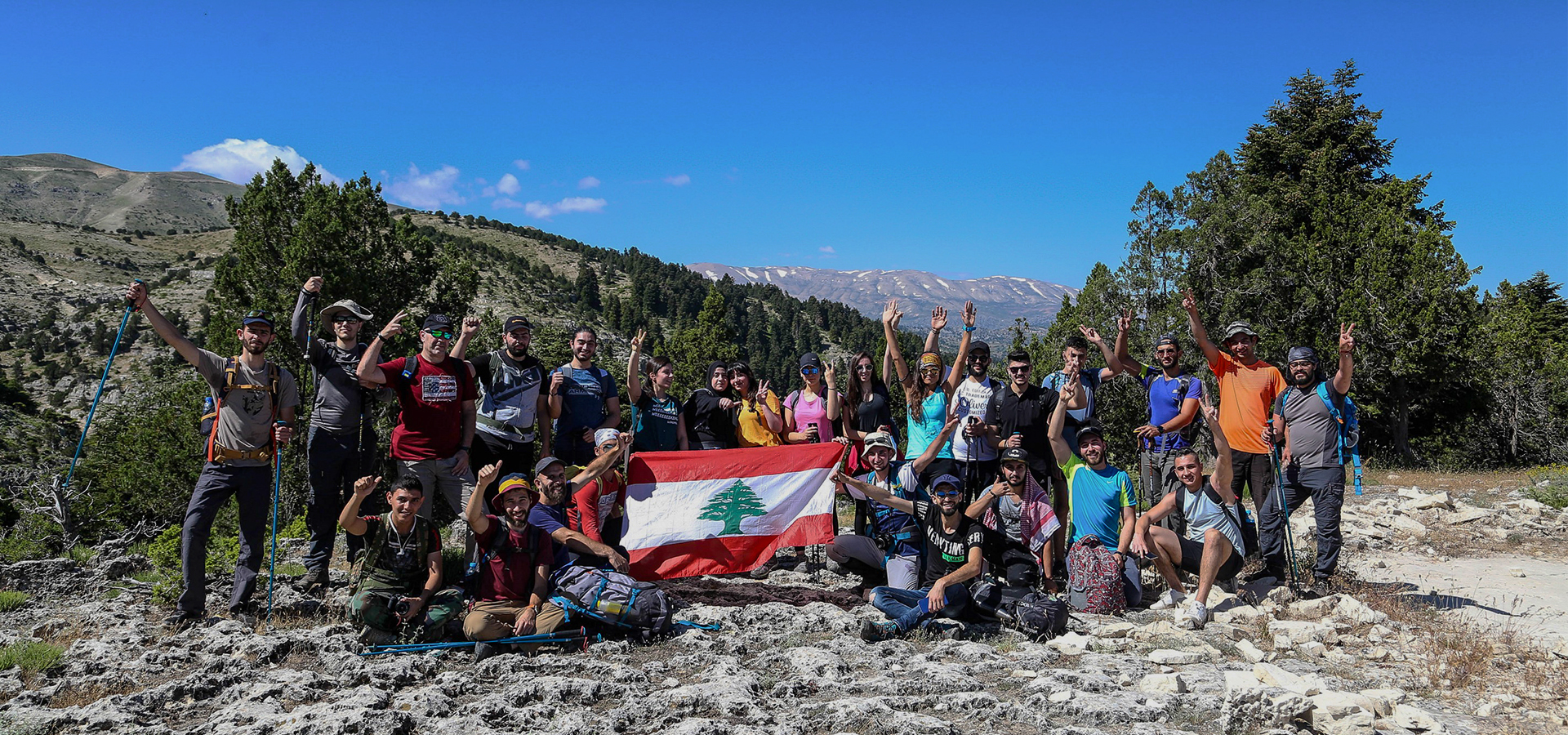 50 Km in 12 Hours, They were Up for The Challenge! – Akkar Trail
With the participation of 25 adventurers, the challenge of walking 50 km in "Akkar Trail" within 12 hours between "Fnaidek" and "Meshmesh" was accomplished.
"Akkar Trail" group has completed the hiking trip, under the title "The Challenge of the 50 Kilometres of "Akkar" Trails in One Day", and about 25 adventurers participated in it, taking part in this challenge, passing through "Akkar" forests and its peaks, for 12 continuous hours, without counting the breaks, raising the Lebanese flag.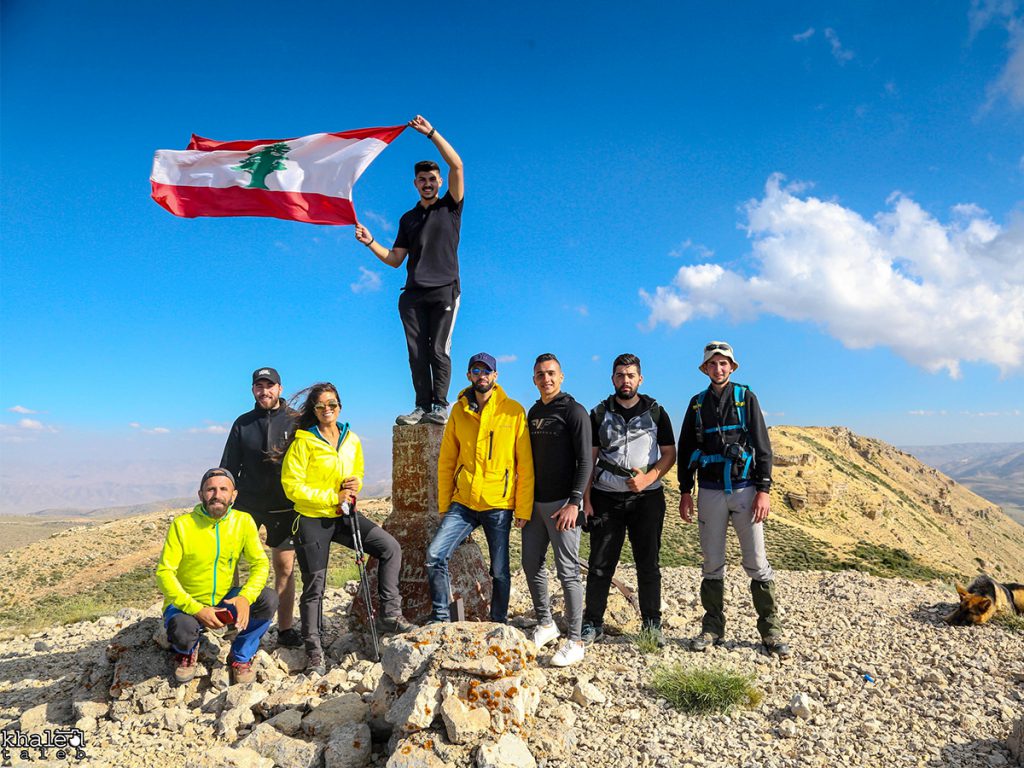 The journey started with the early morning hours, and extended between "Fnaidek" and "Meshmesh", starting from 1,100 meters and reaching 2,250 meters above sea level.
During the trip, the team spirit and solidarity between the members of the group, enabled everyone to pass this distance without significant injuries, as well as the huge diversity of trail scenery, from dense forests, to barren lands, which gave an atmosphere of comfort.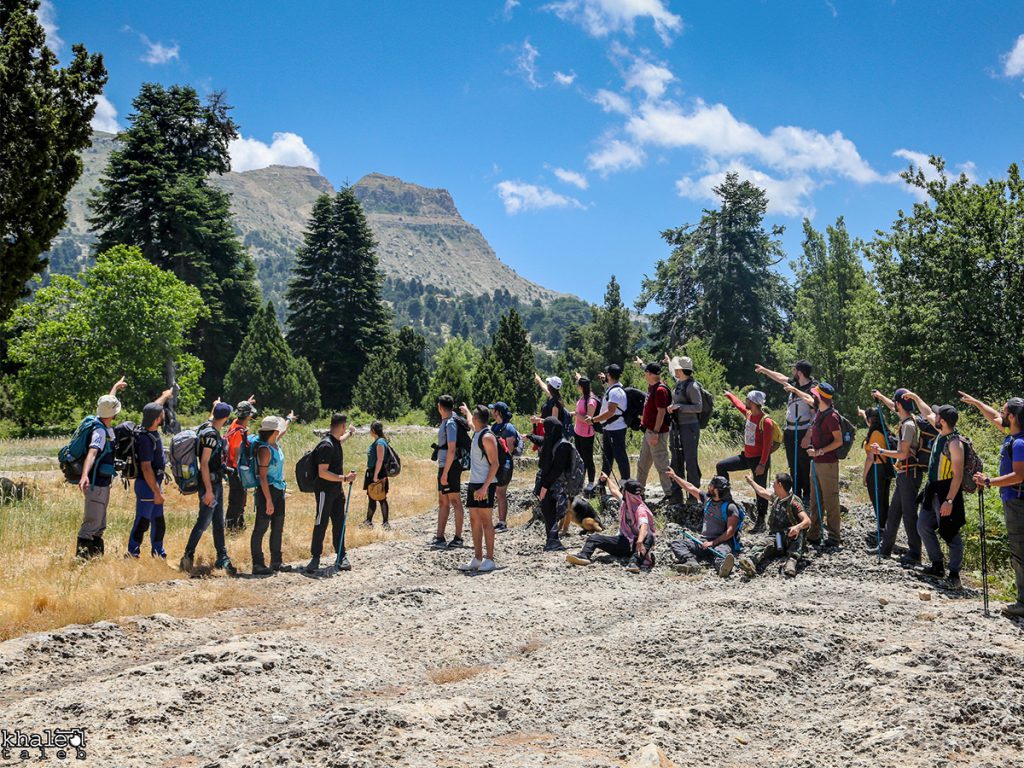 Al Fahel:
Hatim al-Fahal, explained about the trail. He said, "The participants took this mountain trail, passing through the following points: Al Qammouaa, Al Ozer Forest, Nabi Khaled, Wadi Al-Balat, Orouba summit, Jered Beit Ayoub, Jered Meshmesh, Sahlet El Marej, Al Oyoun, to end the journey in Marj Meshmesh, after finishing the specified distance of 50 km, with less than 12 hours of walking, and a difference of 1800 meters.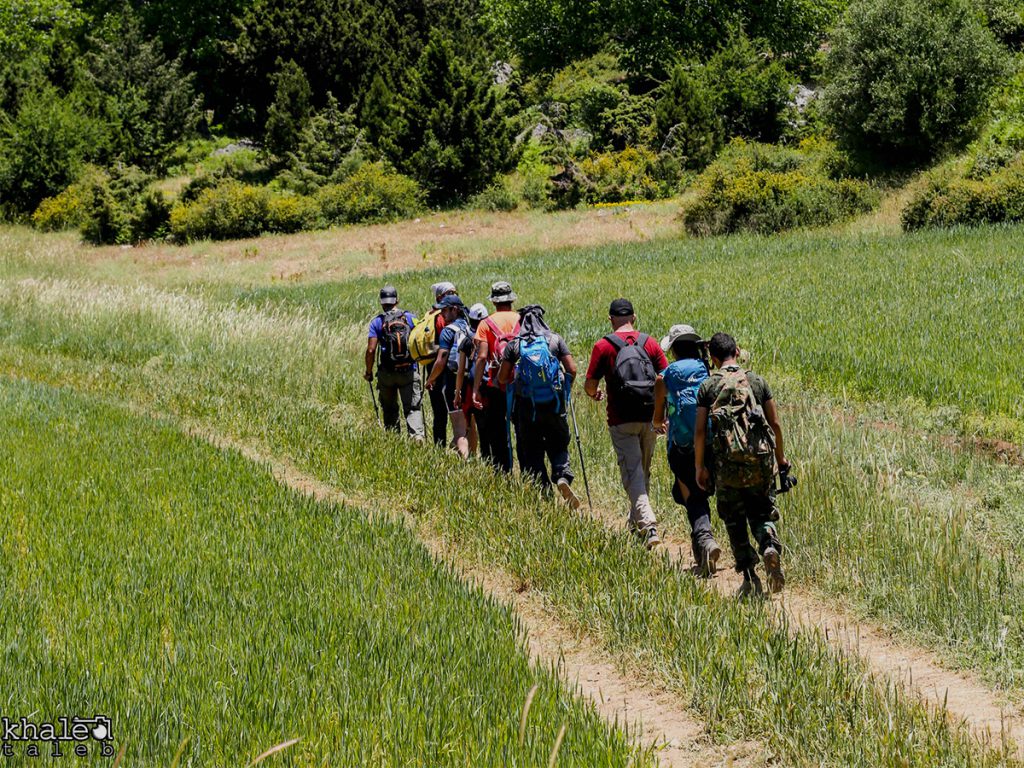 Hallab:
Soha Hallab said: "I do not know what a person can say in the presence of all this wonderful beauty and landscape, which we saw along the path, as if it were a dream! Also about the harmony of the group, which was very special."
She added: "I have traveled to many countries for the purpose of walking and climbing mountains, this hobby has been practiced for years, but this experience is one of the best experiences of my life, and I will never forget it. This journey is invaluable, because we have seen the magic of scenery, as if we are not in Lebanon."
"With confidence I say: 'Akkar is truly the most beautiful region of Lebanon," she concluded.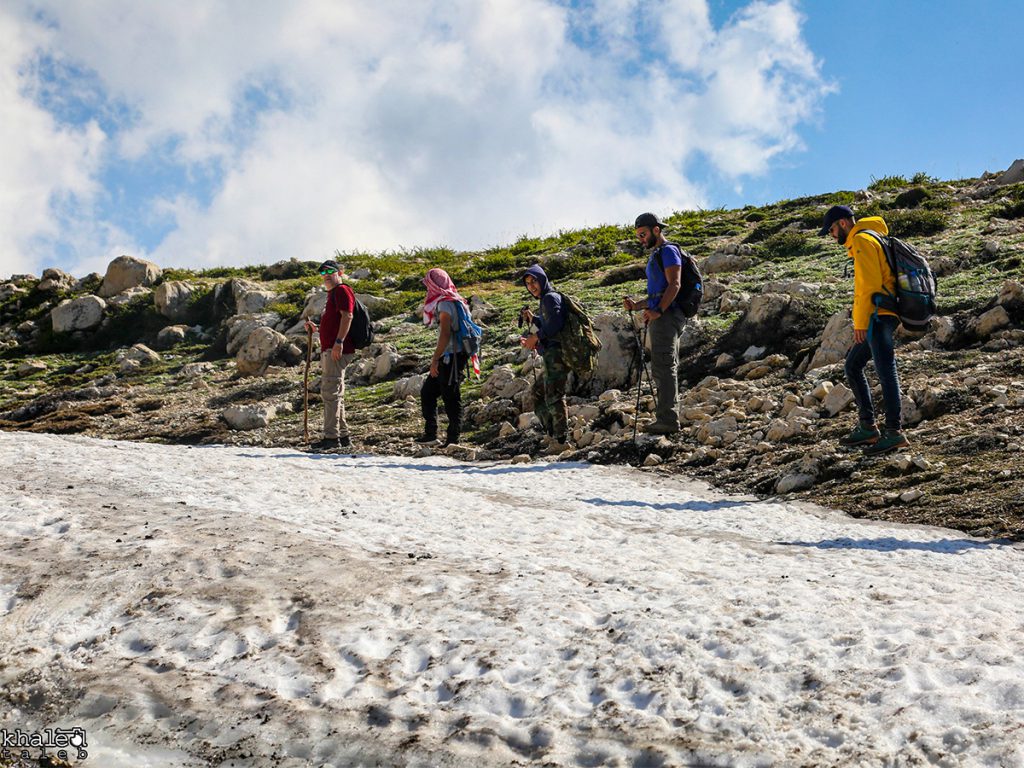 Hassoun:
For his part, Omar Hassoun, one of the founders of "Darb al-Dinniyeh" group, who participated in this trip, said: "We are walking today in "Akkar", and with our colleagues in "Darb Akkar", to confirm that "Akkar" and "Dinniyeh" are complementary in nature, and they deserve to take a prominent place in this type of tourism, which is gradually growing, and constitutes a promising step towards development and towards sustainable tourism, and today we are taking up the challenge of 50 km, and we call on every human being to go through a similar experience, to get out of this charged atmosphere, towards nature, which is our refuge, always and forever. "
Ali Taleb:
Ali Talib, the official responsible for documenting plants and flowers in "Akkar Trail" said: "The forests that this path crosses are the richest in "Lebanon", and they include dozens of species of trees, from "Abies cilicica" to" Cedrus libani" and "Juniper". We were also able to see several types of orchids, as well as dozens of species of wild and rare threatened flora. Our message is to protect this diversity and keep the specter of human expansion to it.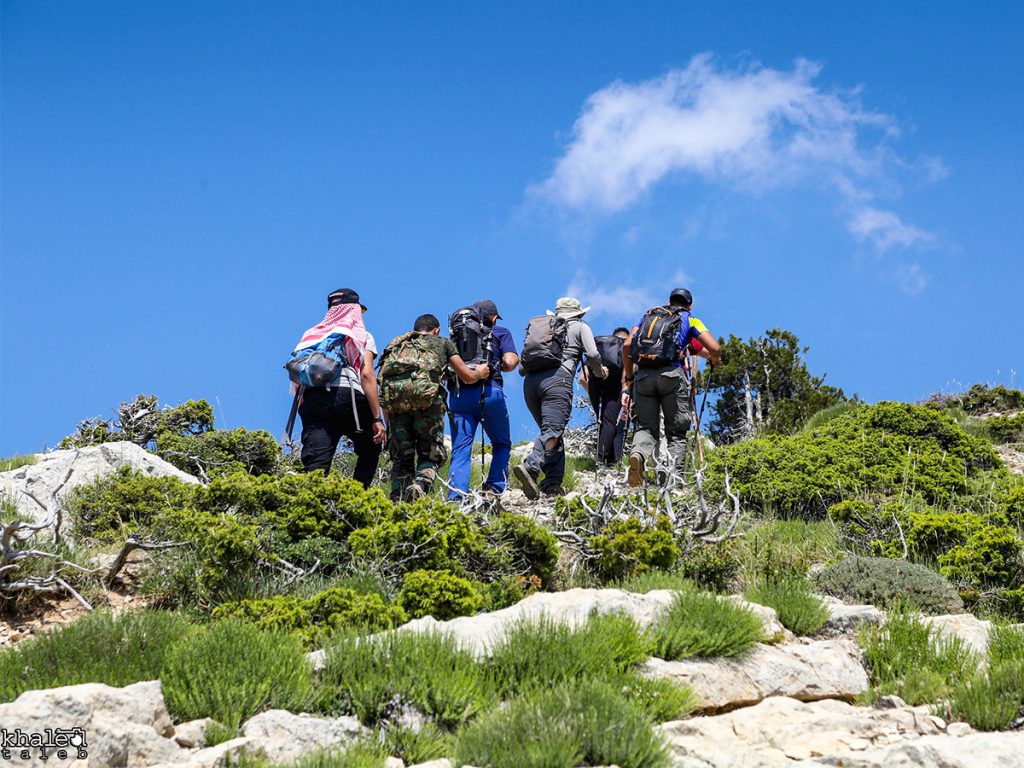 Othman Taleb:
In turn, Othman Taleb, one of the founders of "Darb Akkar", said: "When we announced the challenge of the 50 km of "Akkar" trails in one day, we did not imagine the number of requests that were given to us to participate in this distance. We were asking the participants about their level of fitness and ability, and after going through all the names, 25 adventurers were chose to take advantage of this challenge, to pass "Akkar" forests and their highest peaks, despite doubting our ability to end the distance according to the plan prepared in advance.
Halabi:
And the conclusion with the participant, Muhammad Al-Halabi, who said: "I was pleased with this trip, it was really difficult, even though I have a lot of experience in this field, but  "Akkar trail" team was up to the challenge. What I liked the most was the amount and abundance of information. The mentoring team can give you an answer to any question that comes to your mind, about nature, plants, geology, etc., and it is a wonderful effort, and God willing, always, ahead."