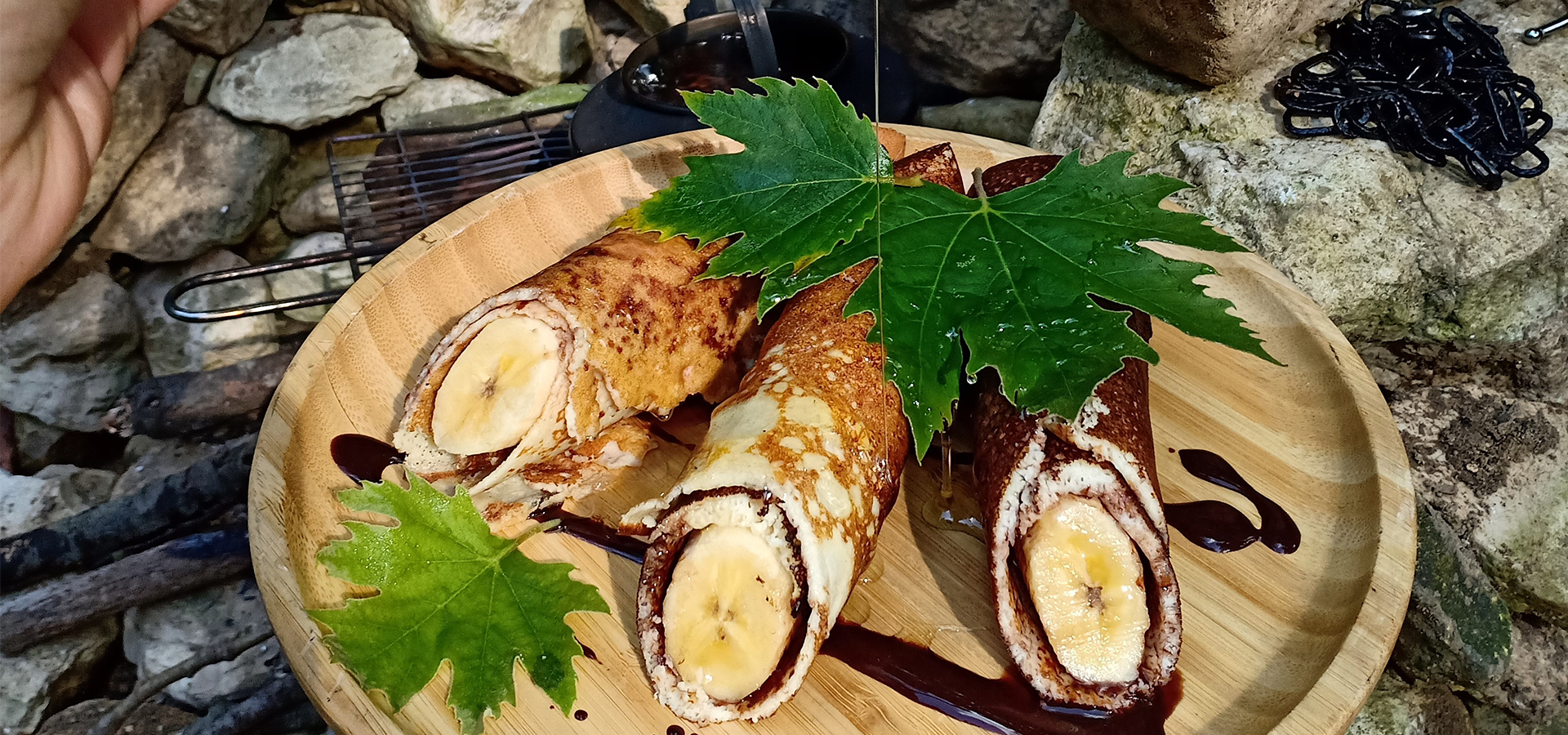 Outdoor Cooking With Wood – Leila Gasimova
 Leila Gasimova #leila_cook_yammy
Facebook Page: Leila Nizamievna Gasimova
Instagram Page: leila_gassimova_akh
Nature allows the body to inhale and exhale, the consciousness to relax, the soul to heal, and the anxiety to exit the body.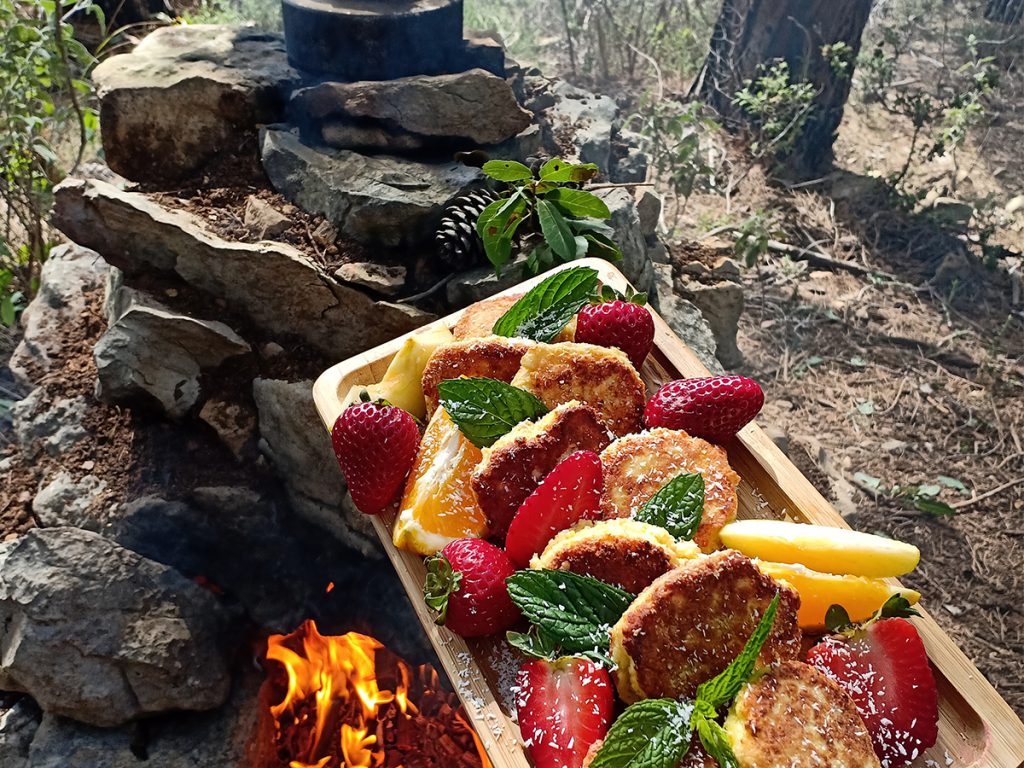 She is from the Caucasus, she has been living in Lebanon for the last two years. Leila is an accountant and a fashion designer and have many other hobbies and interests; one of which is outdoor cooking.
When I visited Lebanon, it was love at first sight! said Leila.  She was struck by the beauty of nature filled with picturesque landscapes that immediately sunk into her heart and soul.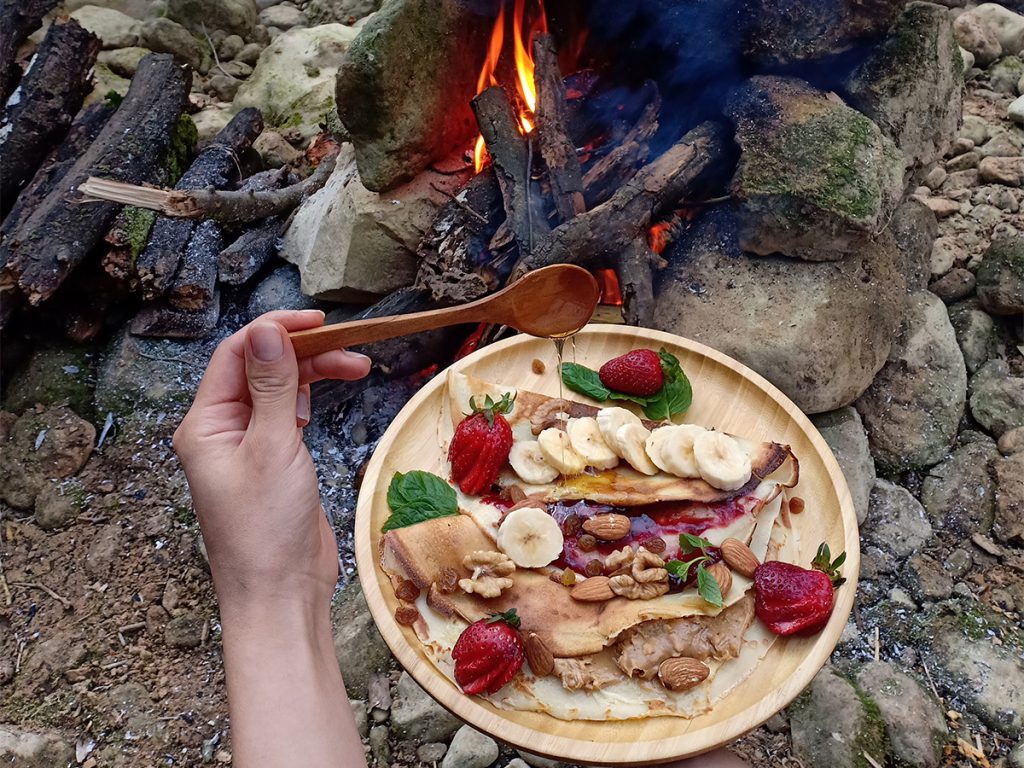 Her journey started with exploring new paths. She found herself completely immersed in the Lebanese beauty. For her, it is a big excitement to walk in the wilderness, study different plants, mushrooms, animals, and learn to survive under different conditions.
Camping is a great source of energy, rich in fresh experience!
She was never a fan of campsites that serve food. What does it all mean without enjoying an outdoor cooking? The idea of cooking in the woods came from the time she began going to camp with her grandpa. When she was a child, the most delicious meal was a bonfire meal. She still remember the taste of that grilled potato on hot coals!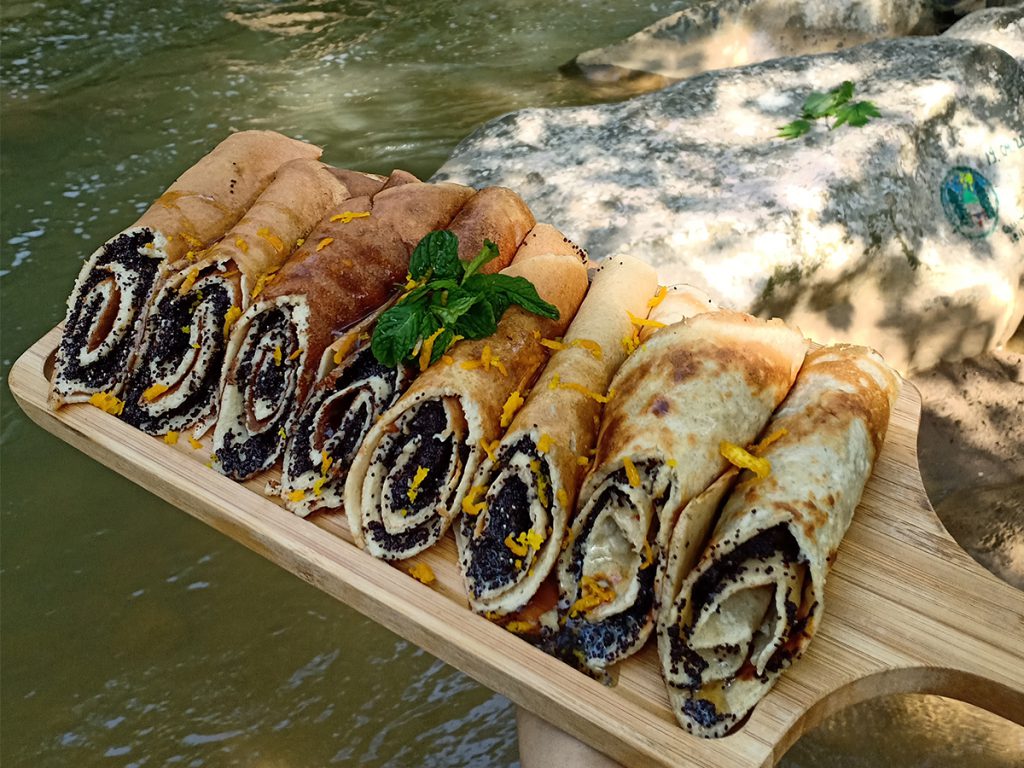 Outdoor cooking gives me true pleasure, said Leila.  Miracles can be done with the simplest ingredients indeed.
You don't need any special or expensive materials to create a masterpiece. A simple frying pan, cutting board, knife and wooden plates with spoons are enough. A table served by wooden utensils looks cozy and warm, and we save the environment from plastic. In addition, dishes made of wood do not contain chemical compounds, they are reusable, do not break, do not heat up and weigh very little.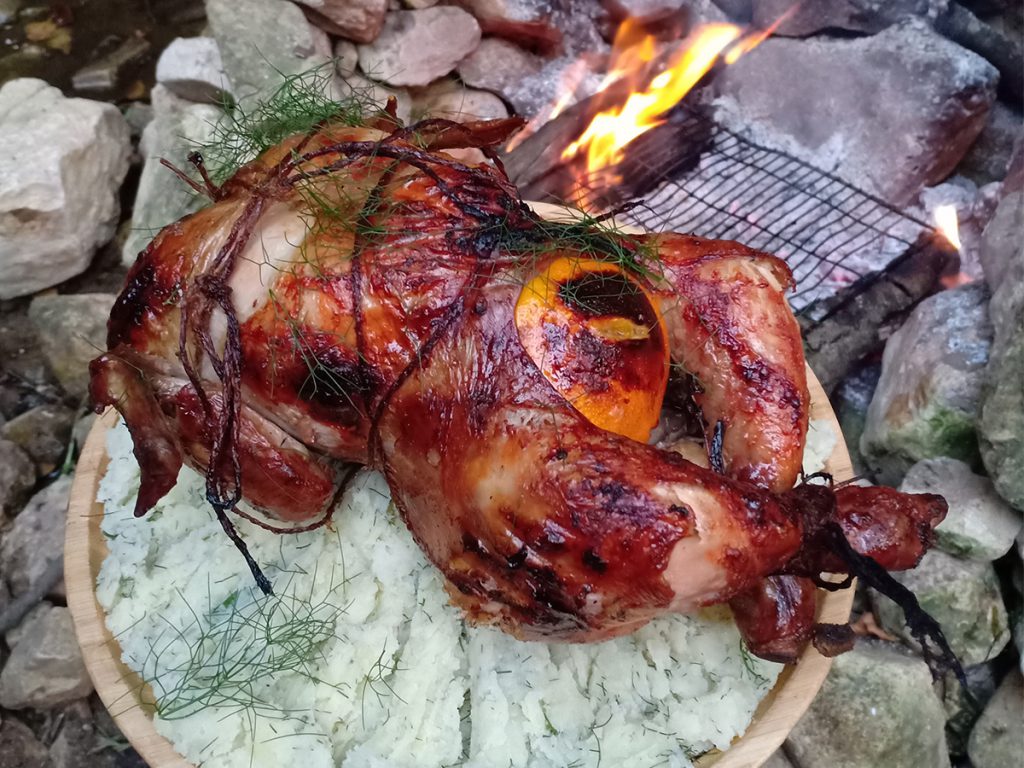 Outdoor cooking is tastier, everything is natural: Birds all around, fresh air smelling woody aroma, making your dish delicious, healthy, and unique!
Cooked with love,
Leila.
Soy Mustard Chicken with mashed potatoes in process