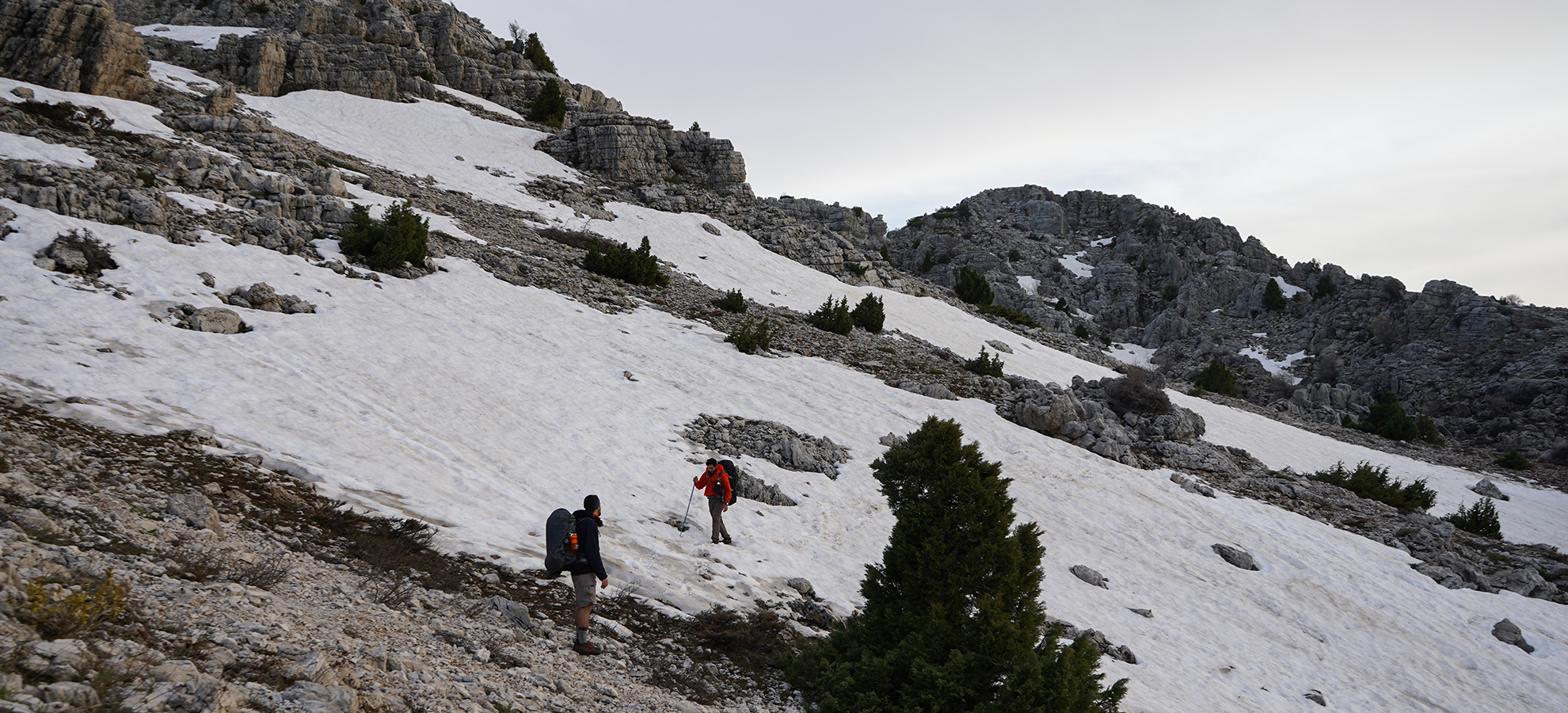 A 3-day Trekking Adventure in The Lebanese Mountains – Video & Pictures.
Sometimes nature is all you need, it becomes your life.
Few days ago, "Nabih Achkar", "Boutros Abi Ramia", "Rawad Achkar" and "Charbel Sattouf" decided to embark on a very special journey. They went on a 3-day adventure in the wild exploring and discovering new terrain.
They packed their backpacks, prepared their gear and kicked off the adventure!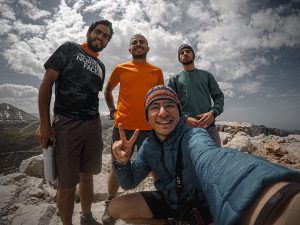 The trail started from "Ehmej", passed by "Arez Jaj' -Tartej, and reached "Tannourine al Tahta" where they pitched their tents, prepared the dinner and rested in order to carry on with the adventure the next day.
It was challenging to carry our 15 kg backpack on the first day, said "Charbel", a member of the team, with a 1,250 m of total ascent and bad weather conditions.
The next day wasn't easier but the view all over the trail from "Tannourine" up to "Laklouk" reaching "Akoura" was breathtaking. The landscape was absolutely mesmerizing, an infinity range of mountains intertwined and still slightly covered in snow!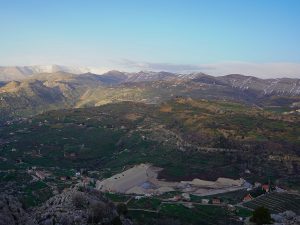 Now taking a shower is a must! The team was fortunate enough to come across a hidden waterfall in "Akoura".
"The water was freezing to the point where we couldn't feel our legs anymore", said "Charbel", "I believe this was the coldest shower I've ever took but nonetheless it was very refreshing and well needed".
On their third day the team took the side "LMT trail" from "Akoura" to "Ehmej".
This trail is one of the richest and most diverse trails in Lebanon. It's a mixture of trees, wild flowers and other exceptional greenery but it's also a refuge to many wild animals species and birds. Indeed, this trails holds an incredible ecosystem that hikers must preserve at all costs while enjoying their hikes mostly in spring.
When we got to the top, "Charbel" continues, the "Tallaj" in "Ehmej", was heavenly. we forged our way through the rocks, admired and enjoyed the view at the top and then passed by "Ehmej" forest. The last destination was "Arz Ehmej", and there it is, the best moment of our trip, sitting down staring at the bonfire and going through each and every memory we went through the last three days.