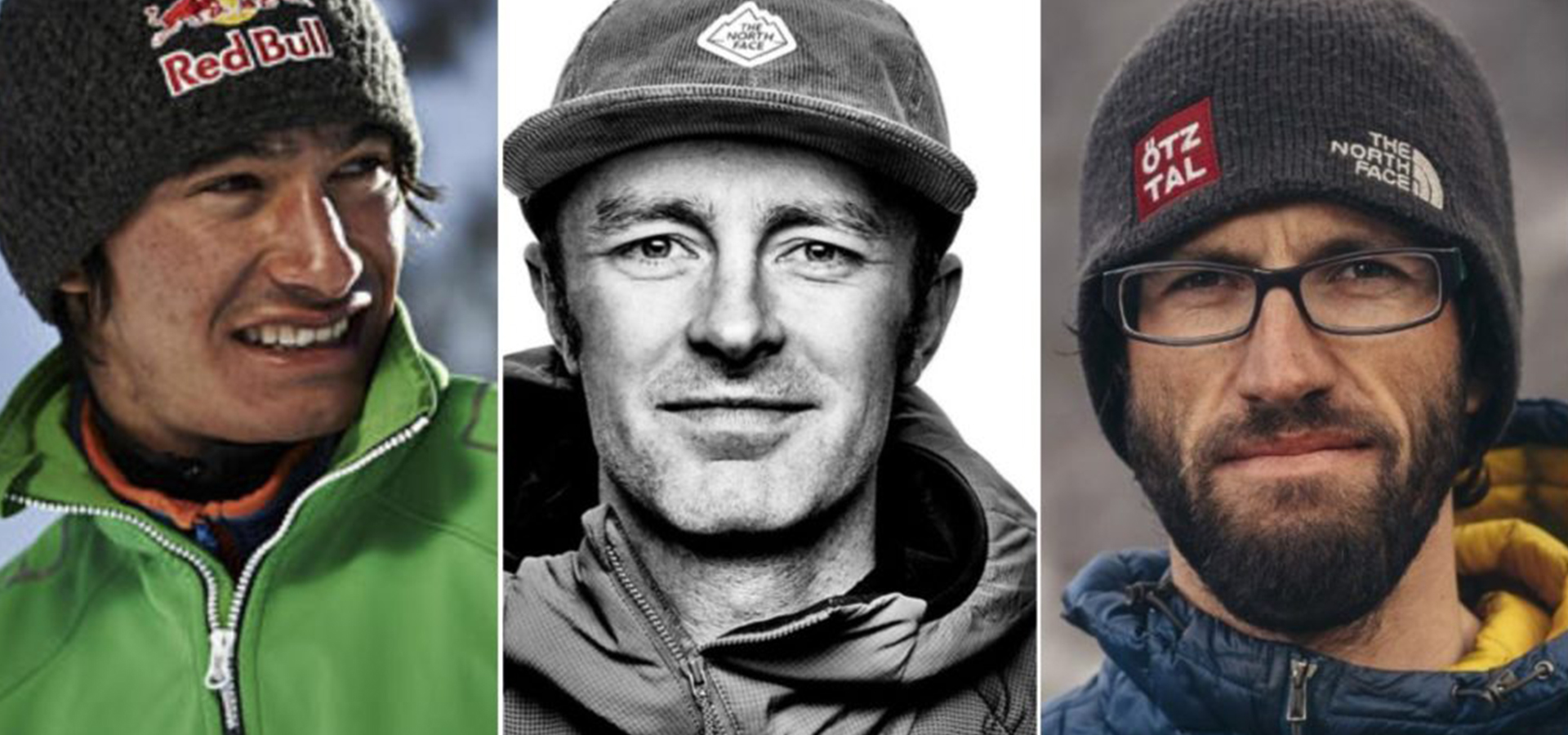 On this day… we remember "greatness" (incl. video of the 1st climb of "Baatara" gorge "Balou' Balaa")
The Mountains of the world are sad today
The tragic Howse Peak accident marks its first year. David Lama, Hansjörg Auer and Jess Roskelley will always be remembered.
On this day, in 2019  an avalanche claimed the lives of three of the world's most elite alpinists, David Lama, Hansjorg Auer & Jess Roskellev . The avalanche itself might have only lasted a few seconds, yet it stole decades of future adventure and inspiration in the form of three of the most elite alpine climbers in the world. David Lama, Hansjoerg Auer, and Jess Roskelley were swept away on a difficult route on the craggy East Face of Howse Peak in Banff National Park on April 16.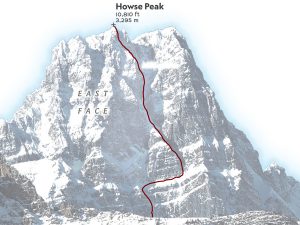 we will highlight as a tribute, some of their achievements.
Auer, arguably Austria's best free soloist, was 35. Roskelley, the son of legendary American mountaineer John Roskelley, and an emerging climbing legend in his own right, was 36. Lama, son of a Nepali father and Austrian mother, was 28.
– David Lama, Austrian climber, Was the first to climb "Baatara" Gorge known as Balou' Balaa' and he called it the magical sinkhole.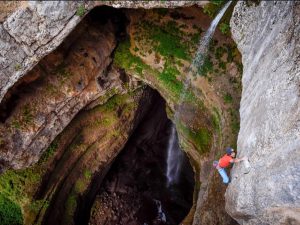 Lama ascended Cerro Torre in 2011 via the Kompressor route (repeated in 2012 free for the first time, both climbs with Peter Ortner). In 2013, National Geographic made David Lama "Adventurer of the Year" for his free ascent of Cerro Torre. The documentary Cerro Torre: A Snowball's Chance in Hell documents the ascent. Also in 2011 he climbed Cerro Kishtwar (ca. 6170 m) by a new route named "Yoniverse" and Trango Tower and Chogolisa in 2012 (again both climbs with Peter Ortner). In 2018, in a solo expedition, he was the first to reach the summit of Lunag Ri in the Himalayas. In 2019, he was posthumously honoured with a Piolet d'Or for this first ascent.
– Hansjörg Auer, Austrian climber, who participated in the first ascent of Kunyang Chhish East (~7445 m) in 2013. He is perhaps best known for his 2007 free solo climb of the "Via Attraverso il Pesce", commonly known as "The Fish", also on Marmolada's south face. The 37-pitch 850 metres, route, named for a fish-shaped niche in the 20th pitch, is highly committing, and is graded 5.12c/7b+. There are eight particularly hard pitches bracketing the niche, including some overhanging sections. The route was first climbed by the Czech Jindrich Sustr and the Slovak Igor Koller in 1981, using ropes. It was soloed by the Italian climber Maurizio Giordani in 1990; Giordani used a rope to belay himself on some of the pitches and took 10 hours. Auer had failed to redpoint the climb with a partner in 2004. He started his 2007 attempt on 28 April by practising sections, after abseiling in from the top of the wall. He then free-climbed it successfully on 29 April, without using any rope, in 2 hours 55 minutes. It was the second solo climb of the route. Auer's free climb has been compared with the 2017 free solo climb of El Capitan in the Yosemite National Park by Alex Honnold. Alpinist magazine described it in 2007 as "one of the most difficult, long free solos ever tackled", commenting that it could be described as a "speed ascent". National Geographic described him as "one of the boldest and best climbers in the world." His first ascent of Lupghar Sar West (2018) was climbed solo and he was posthumously honoured with a Piolet d'Or in 2019 for this achievement.
– Jess Roskelley, American climber, who ascended Everest in 2003 together with his father John. At age twenty, he became, at that that time, the youngest American to reach the summit of Mount Everest.
It was the single biggest loss of a group of extremely talented climbers in several decades.
Video of Baatara Gorge first climb – David Lama in 2015