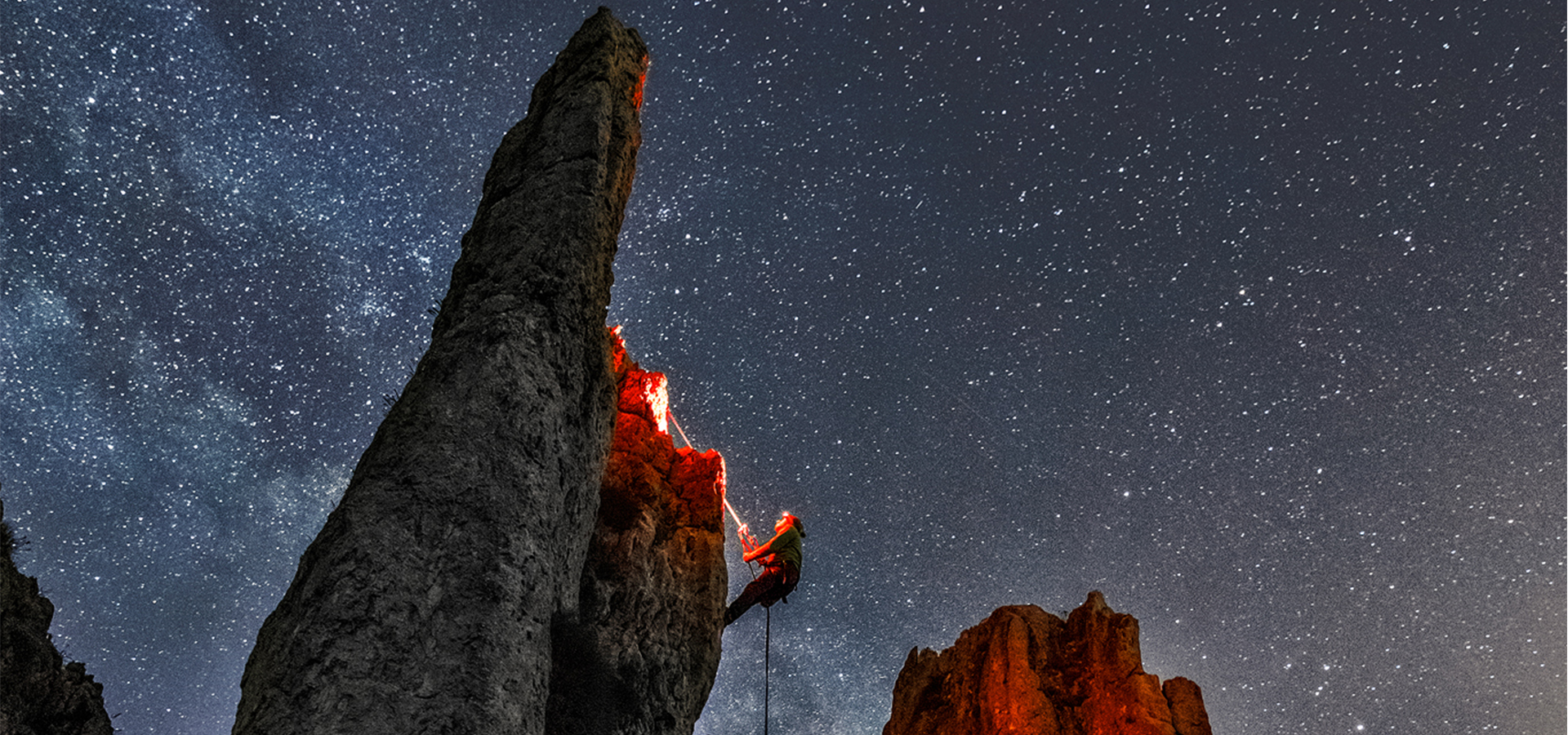 On a still standing rock – Karim Bou Karim
a reminder of the project accomplished in May 2019 – Karim Bou Karim
#THROWBACK – Bou Karim launches a new series of photographs under his project "Highlighting the importance of preserving Lebanese nature" at Tannourine. The location was chosen for a reason. Nowadays, the lands are being sold to individuals without any restrictions related to construction, while the rock formation in this area is quite beautiful, it will be destroyed following this residential invasion.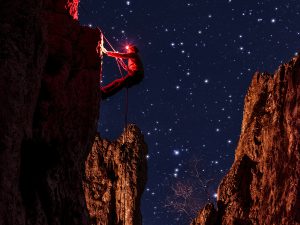 To capture the beauty of these rocks, Bou Karim decided to organize an event in which he combined rocks, climbers and the majestic milky way. For this reason, he contacted the Lebanese Climbing Association (LCA) and "Trapèze" by Elias Chaaya and organized a meeting on field to assess the technical feasibility of climbing the chosen rock (mounting anchors, testing the hardness of the rock…) from an angle that's suitable to capture the Milky Way.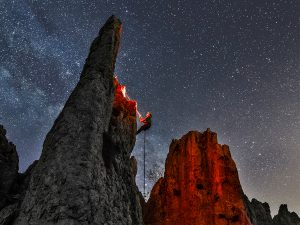 The preparation of the rock started on the morning of May 4, 2019 with Elias Chaaya. Later on he was joined by his fellow climbers Chloé and Marc, and everything was checked, from mounted equipment to test shots before the rise of the Milky Way.
This project organization started 3 months prior to the execution: From communication to scouting locations where mountains were already checked by the climbers, and visiting other rocks to select which one can be safely prepared and which satisfies the photographs' composition and objectives. A permission from the land owner was required as well.
The purpose of this project is to highlight the endangered natural areas in the Lebanese mountains, hoping to raise awareness and stop this crime.
Click here to read more about this specific project .
Click here to see the project featured in the press.
More photograph series are available here.