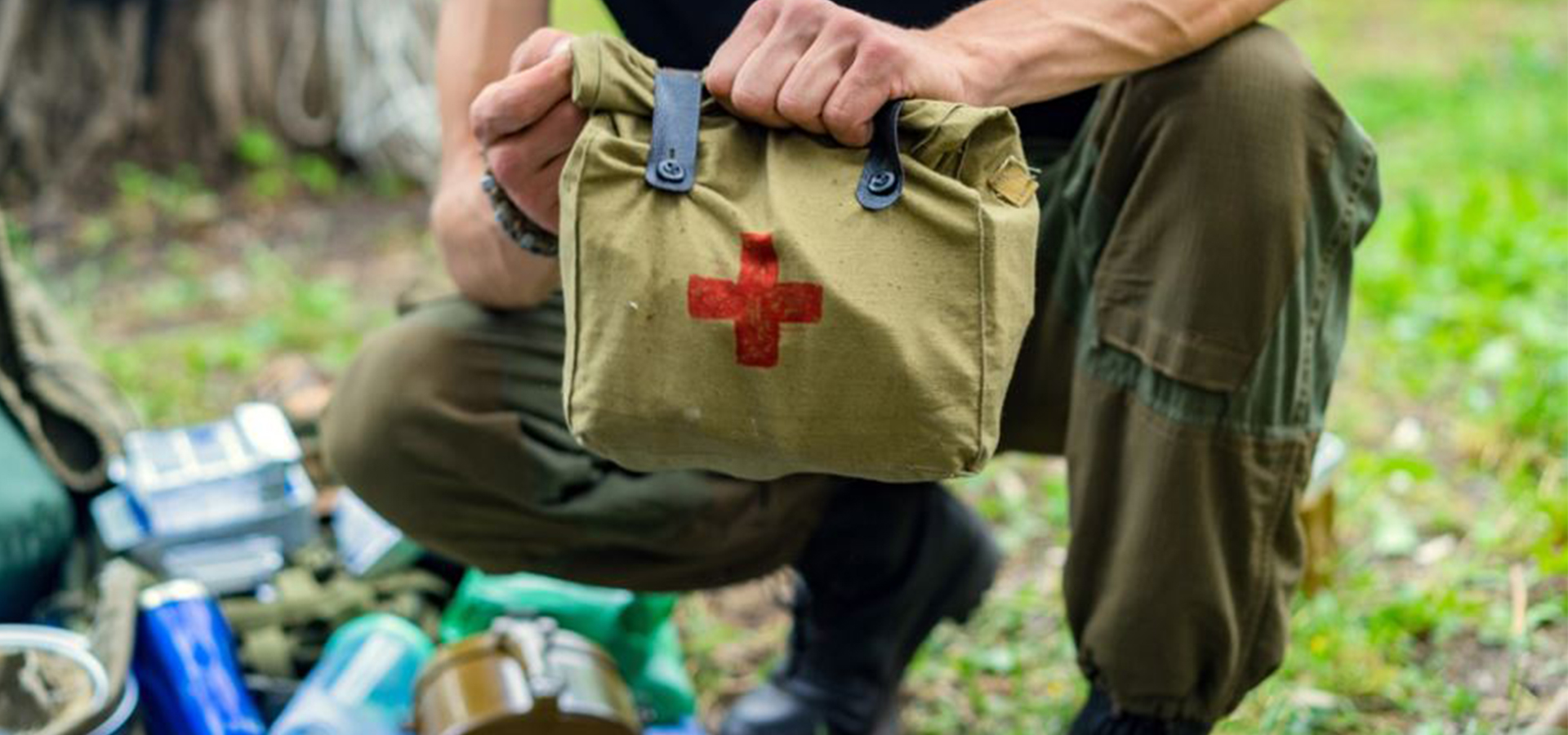 Outdoor first aid (Part 1) – Mira Sabbagh
Author: Mira Sabbagh
First-aid Kit
One of the main things everyone should think about while preparing for a trip in the wilderness is the first-aid kit! Because risks are present everywhere, and having the right tools to deal with minor emergencies is key to an enjoyable and stress-free experience.
You can either buy a premade kit or prepare your own, while making sure to check it regularly to ensure that all the medications are within their expiration dates and to replace any used contents.
Different types of premade kits are available on the market:
A large first-aid kit is essential when you're traveling with a group, containing enough supplies for everyone; these types of kits usually include an estimate of the number of people that it will serve.
Also, the number of days you'll be spending outdoors should be taken into consideration; for that purpose, you can find kits which state an estimated number of days.
Smaller, lighter kits are also available, for individuals who are planning a quick and fast trip.
If you choose to prepare your own kit, make sure to include the following:
To properly clean a wound or a cut: Disposable medical gloves, antiseptic cleanser, antibiotic ointment to apply after the wound is cleaned.
To cover cuts and scrapes: Non-stick gauze and rolled gauze, butterfly bandages, adhesive bandages, bandage strips in different sizes.
Medications and ointments: Pain relievers, antidiarrheal pills, rehydration salts, antacids tablets, aloe vera gel for minor burns.
Tools: Tweezers, small mirror, scissors, knife.
Other: Insect repellent, sunscreen, eyewash solution, instant cold packs, finger splint, bee-sting kit, elastic wraps, heat reflecting blanket.
Last but not least, make sure that you know how to use the content of your first-aid kid, if not, you should attend a first aid course in order to be able to respond quickly and efficiently to any emergency.
References: