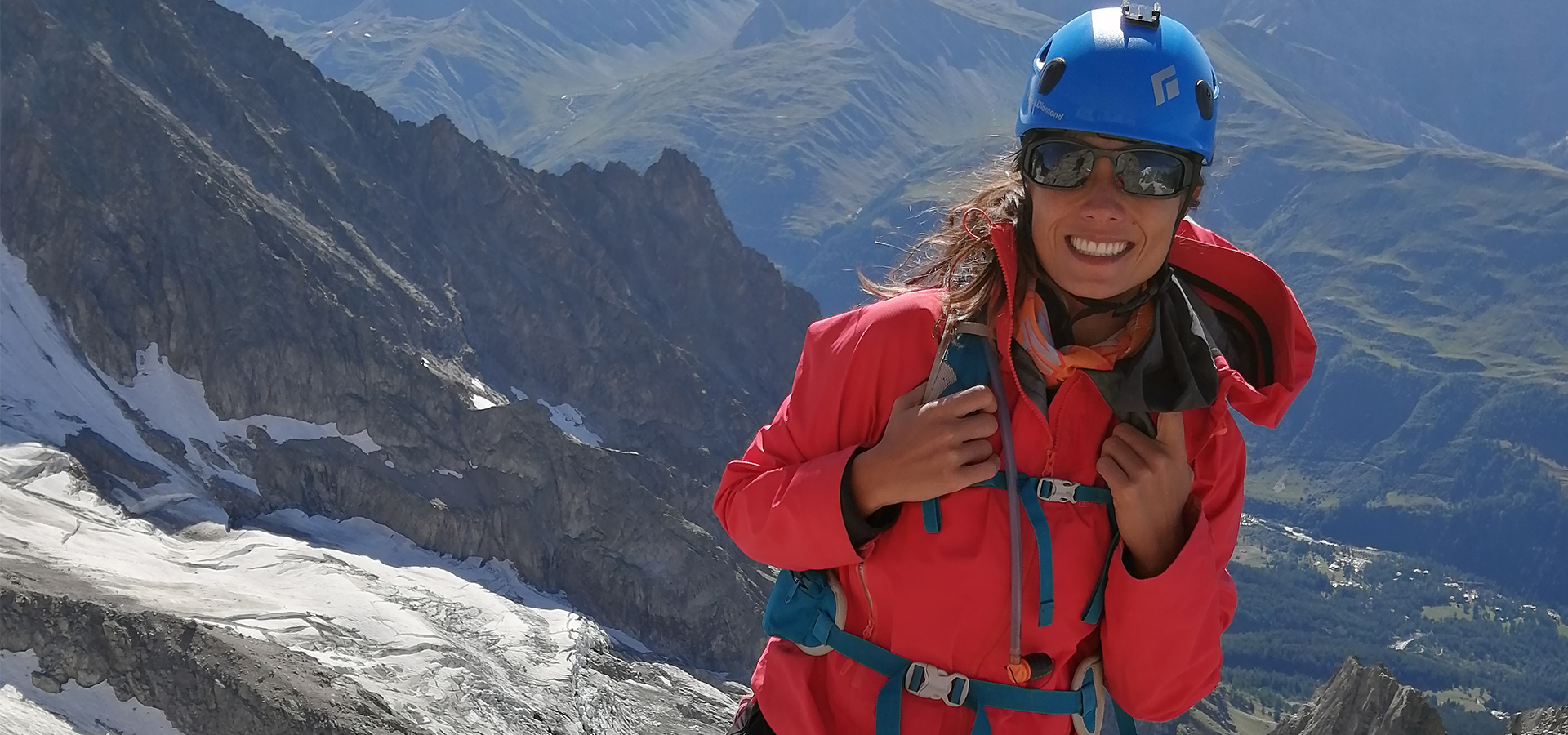 Decision taken… "to the next level" – Suha Hallab
In 2019 Suha Hallab decided to take her mountain skills to the next level and she is sharing it with us:
I've done quite a bit of trekking in beautiful mountains around the world until I reached a point where I needed more than just "walking" in the mountains. I decided to stretch my limits and started, as a first step, with high altitude trekking such as Kilimanjaro and the Everest Base Camp trek. I had the chance to test my strength several times at high altitudes above 5000m, until I learned how my body behaves in conditions such as extreme cold and low oxygen. I then needed more I decided to get more technical and here I am; just graduated from my first mountaineering course that I attended in the Alps.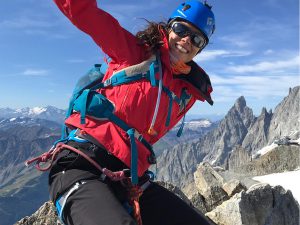 It was in the "Mont-Blanc" range where my feet stepped on ice and climbed an ice wall for the first time. I learned all about the basics of mountaineering such as multi-pitch rock climbing, rope techniques, ice climbing, combined with walking on glaciers, crossing deep crevasses and of course some basic rescuing techniques. To me, this is still the beginning of the technical path and I am enjoying every single step in that journey, IT IS TIME FOR YOU TO MOVE ON.