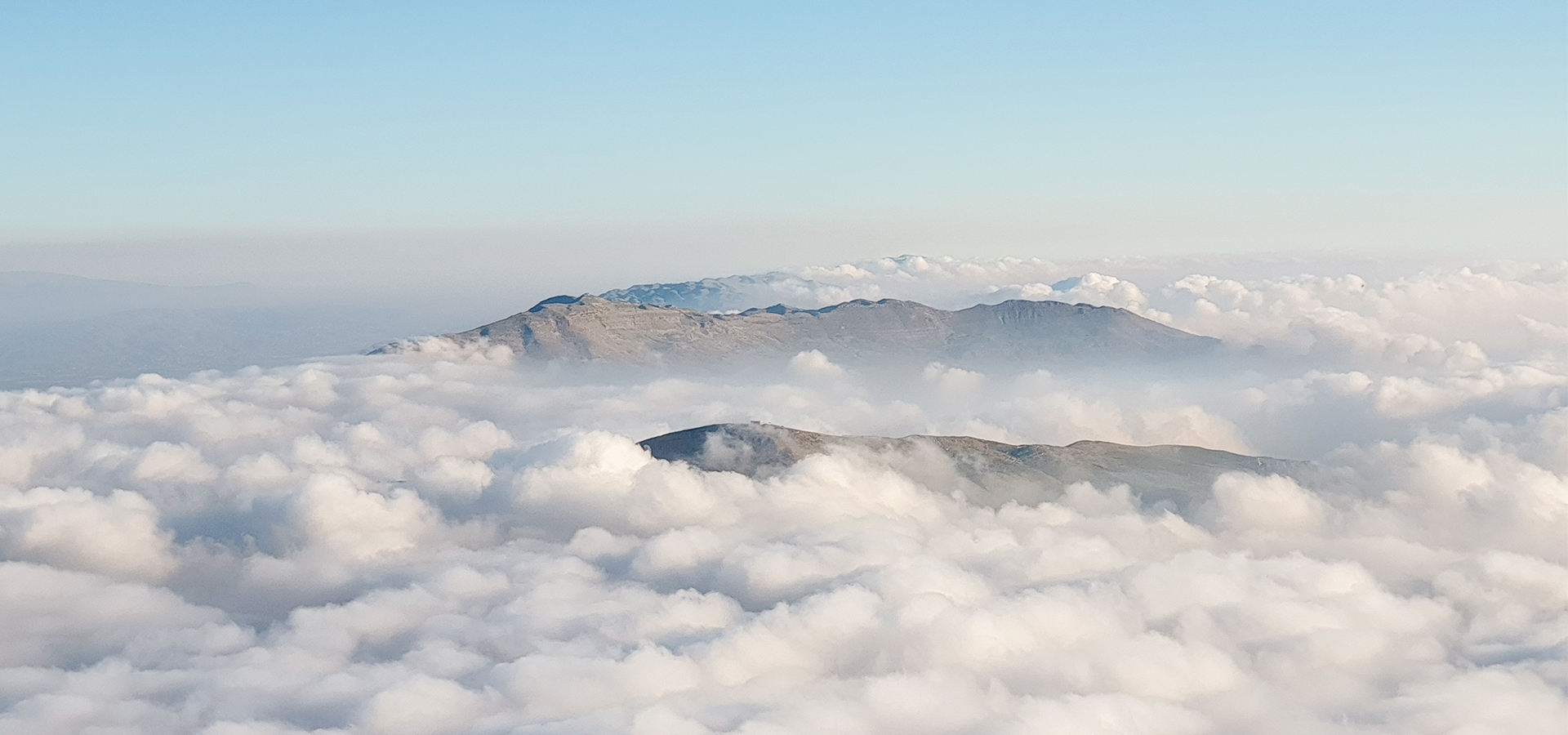 1-Fold mountains
The Earth's lithosphere is split into 7 rigid plates. When two plates collide, the heavier one will slowly glide beneath the lighter one. If they have relatively similar densities, then they will start to crumple up, driving movement upwards. They can spread over thousands of kilometers. To get a better idea of what this looks like, try to push two pieces of papers towards each other: some parts will rise up, representing the process of mountain formation.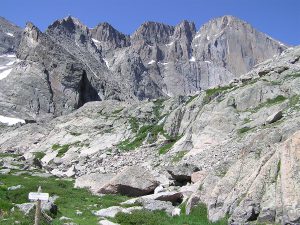 2- Block mountains (or fault-block)
When some parts of a tectonic plate start to fold and when the pressure grows more and more , at one point the rock will simply break. Those breaks are called faults.
Some of them can get pushed up or down, thus resulting in block mountains. They tend to have a steep side and a slowly sloping side.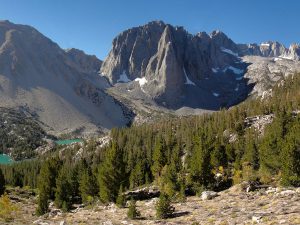 3- Volcanic mountains
Volcanic mountains are created when magma, present deep beneath the surface, starts to rise up. At one point, it erupts in the form of lava and then cools down, solidifying and piling up to create a mountain.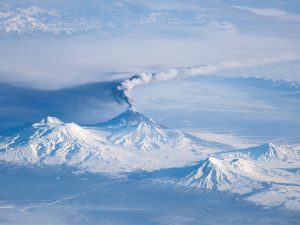 4- Dome mountains
Sometimes, a lot of magma can accumulate beneath the ground and starts swelling the surface. Occasionally, this magma doesn't reach the surface but will still form a dome.