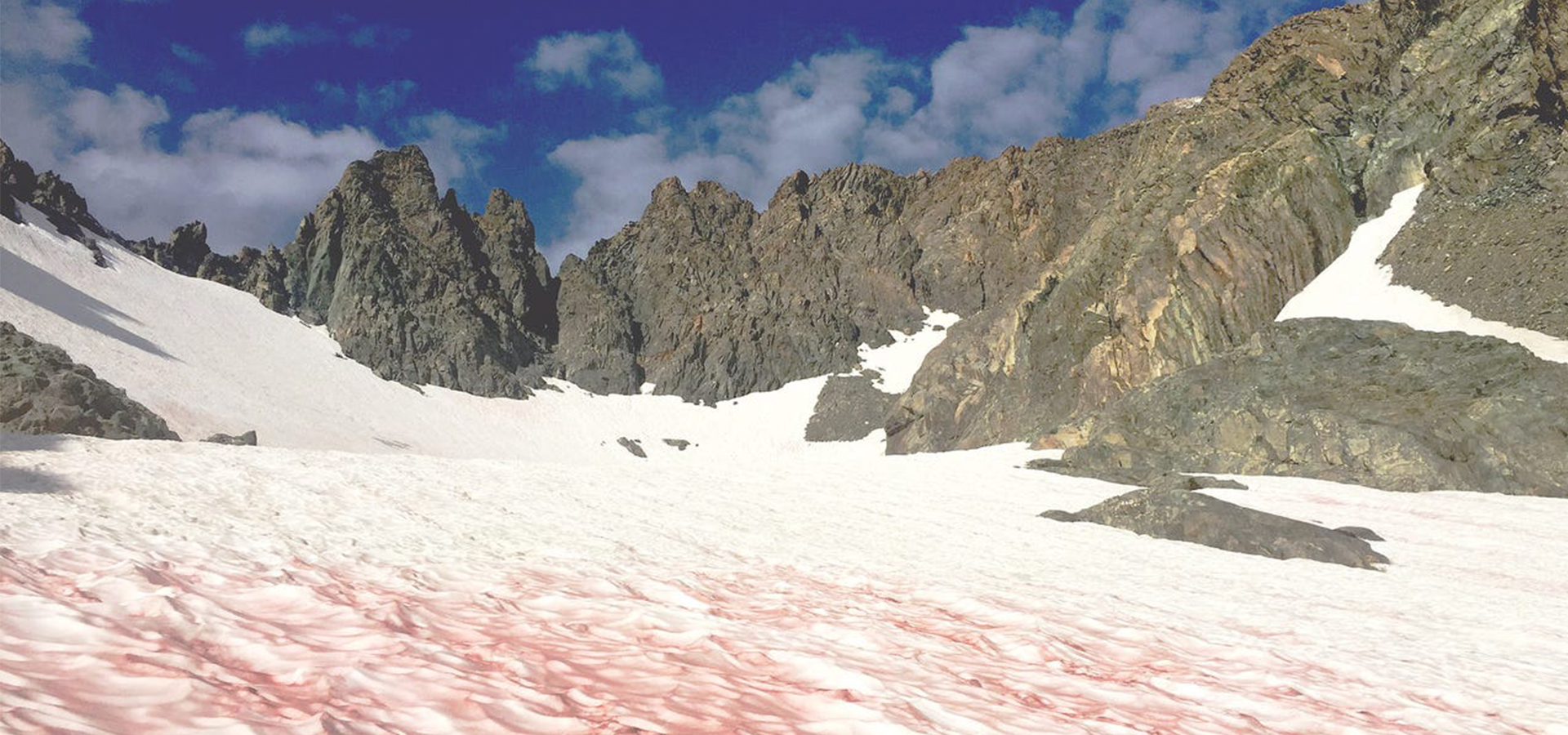 Ever heard of watermelon snow?
Some snow, typically found in the alpine regions worldwide between 3,000 and 3,600 m, where snow persists even through the summer months, can appear pink or red.
The color comes from a cold-loving algae, "Chlamydomonas nivalis", that thrives in freezing temperatures and liquid water, living on the snow. This algae is typically green but contains a special red pigment called a "carotenoid" that acts as a protective barrier from UV radiation, shielding the algae's chlorophyll. This phenomenon speeds the melting of the snow.
Although watermelon snow is reported to smell or even taste faintly of watermelon, it is also reported to have a laxative effect. Eating it is not recommended!